IN THE BLOG

IT'S CHRISTMAS! OFFICE/CUBICLE DECO-THON CHALLENGE 2013
---
We recently organised the It's Christmas! Office/Cubicle Deco-thon Challenge 2013. The challenge was simply to decorate the office or cubicle in the most festive manner . It was indeed a great way to celebrate the holiday season.
When the competition kicked off on November 25, 2013, the entire staff force got excited and started to strategize. Some quickly formed teams and some preferred to work individually to showcase their own inner creative prowess. The competition was fierce, from a fireplace built from Regalia storage boxes to beautifully written poems dedicated to Santa, all in the spirit of Christmas.
The entries were judged upon the theme, originality, creativity, cost effectiveness and photography techniques. Some marks also went for creative title and captions. Bernice Chauly, a Malaysian writer and poet, Ellie Lim, a fashion design student and Yeoh I-Peng, Head of Strategy Transformation Office with Etiqa had the pleasure of judging the masterpieces.
Here are our well-deserved top 3 winners.
Niam Lim, our Claims Executive emerged as champion with an absolutely brilliant slide show "claiming" that he is actually the "true" Santa Claus.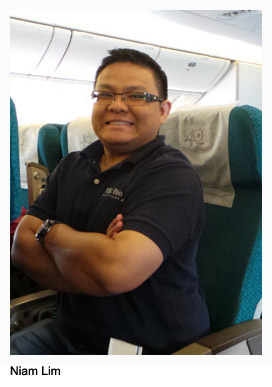 ..............................................................................
Second place went to team UCG Asia, with an entry titled, The Lost Reindeer. A little corner in UCG Asia office was beautifully created to home the reindeer that was apprarently "lost". The team also rendered a letter to Santa, pleading to adopt and keep the cute and lovely reindeer. We now hope that Santa said yes.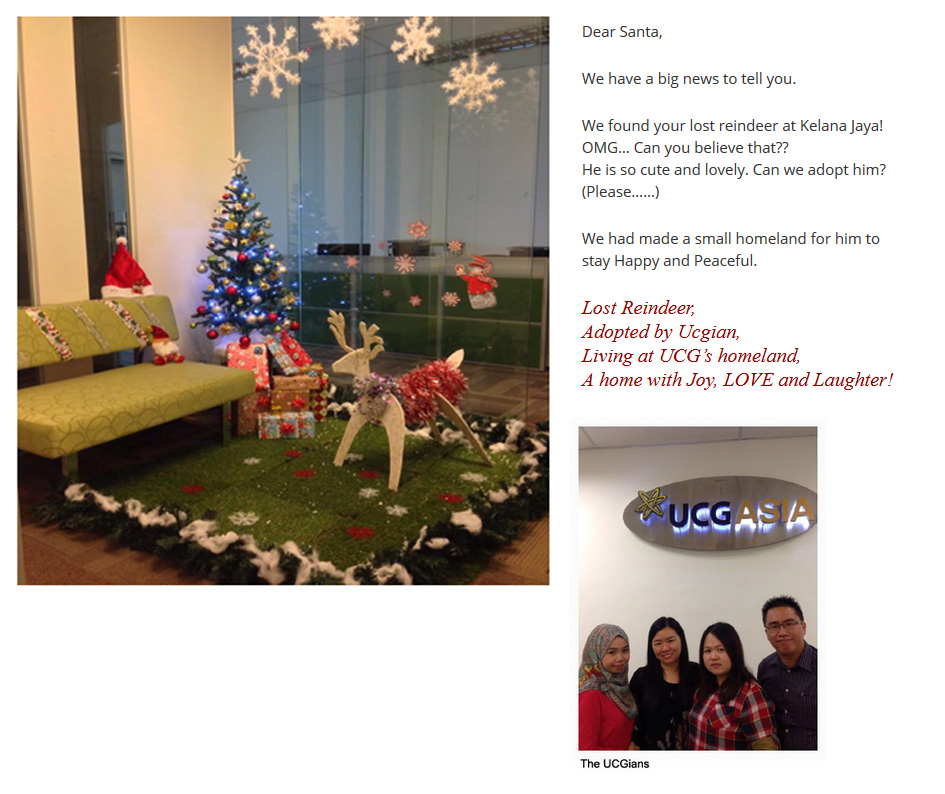 ..............................................................................
Jane Lim's entry came a surprising third, with great attention to details. The judges were impressed by the use of many real candies, Kit Kats, tons of cotton, many plush toys loan from her daughter, Sabrina to form a winter wonderland wonder. Her entry truly celebrated the beauty and spirit of Christmas.

Helping business grow with confidence, and individuals protect their finances