IN THE BLOG

VENI VIDI AMARI
---
Our staff were whisked away and marooned in Da Nang, Vietnam from 16 to 19 September. Da Nang (Vietnamese: Đà Nẵng) is known as the largest city in central Vietnam and one of the country's most important ports.
We did a lot in just 4 days 3 nights. The first day started with visits to the Cham Museum, Marble Mountain and Non Nuoc Stone Village. The stone village boasts beautiful and intricate produce of nationally and internationally famous marble handicrafts. The products of the village landscaped the village beautifully.
Day two was power packed with tours to Kim Bong Wood Village and Hong Dua Bay Mau. We had the chance to venture into Hoi An Ancient Town, by Unesco decree has more than 800 historical buildings that have been beautifully preserved as they did several centuries ago.
We escaped from Danang city to spend a day on Ba Na Nills where we enjoyed the cool atmosphere on a picturesque sceneries of lush jungle and waterfalls. We had the most amazing experience the longest and highest non-stop cable car car route that took us from the foot of the Ba Na Mountain to the peak of the neighboring Vong Nguyet Mountain.
On day three, a visit to the Son Tra Peninsula was memorable as we witnessed stunning beach views and blue skies. We had the opportunity to see the magnificent white statue of the Goddess of Mercy, Quan Yin up close and personal.
On day four, we were back on KL soil where we unpack our bags and get re-acquainted with our routines. The trip satiated our gourmet cravings and curiosity of Vietnam's rich history. Most importantly, the time spent together had the happiest and most positive camaraderie among the team.
A special shout out to Finah Khalid of TGC Asia JB for lending her picures and to Tim Thiru, TGC Asia KL for capturing hundreds of snaps.
Here are the round up pictures.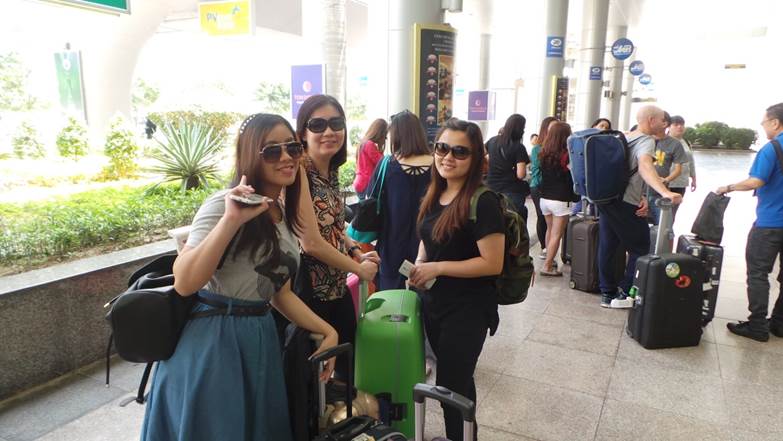 Natasya Khalid, Audrey Wong and Sydney Gan: Hair falls loose, make-up comes off, backpacks, wheelie bag and sunnies are neccesities for a wonderful holiday

The calm before the storm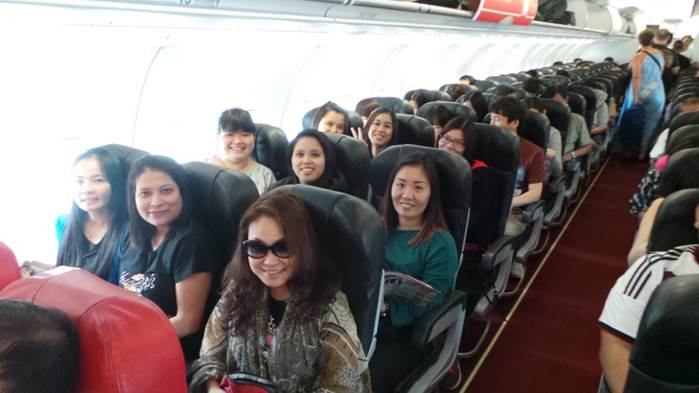 Can't wait …..
… and we were lifted off at 10.20am from LCCT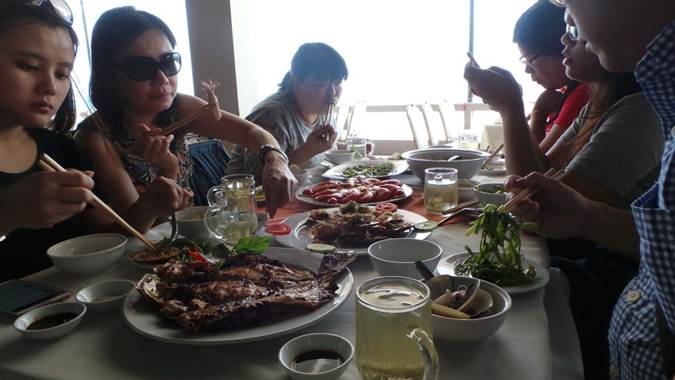 Super hungry. There's a need for speed here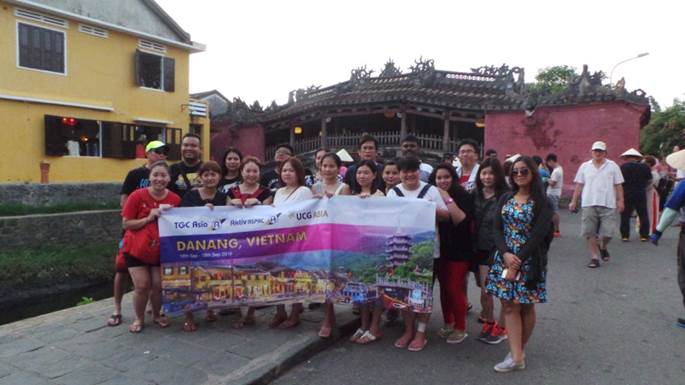 Another memorable trip that will go down well in the books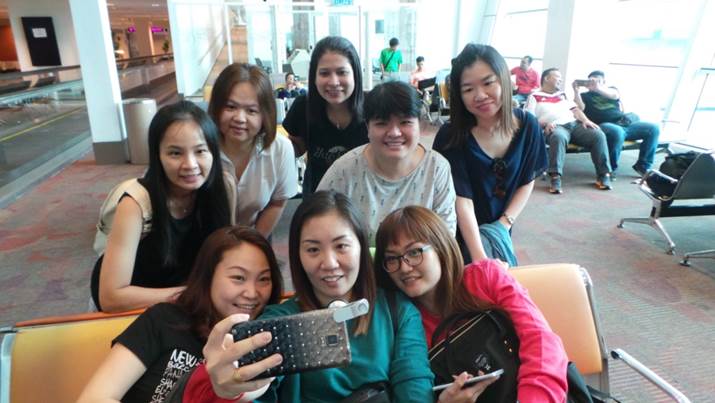 Girl squad. Always wefie ready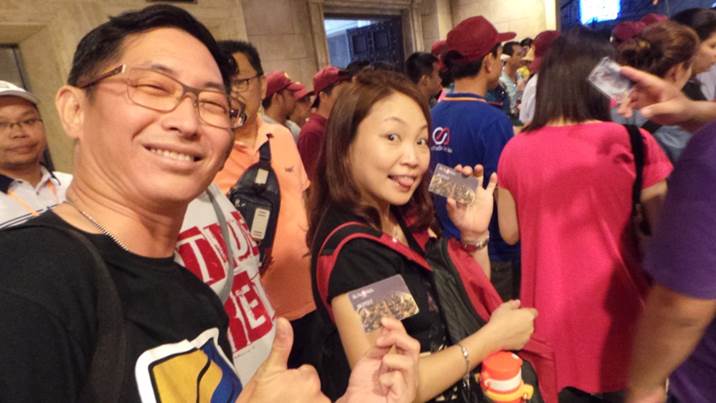 Tan Meng Chee and Lily Pow: Are you invited?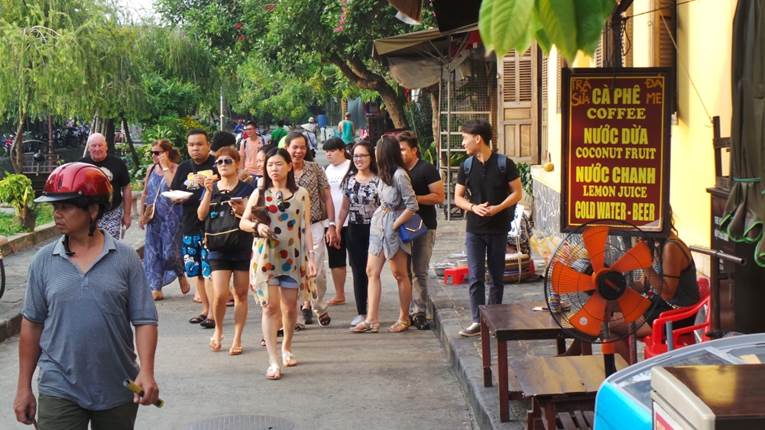 Aiming to see as much as we can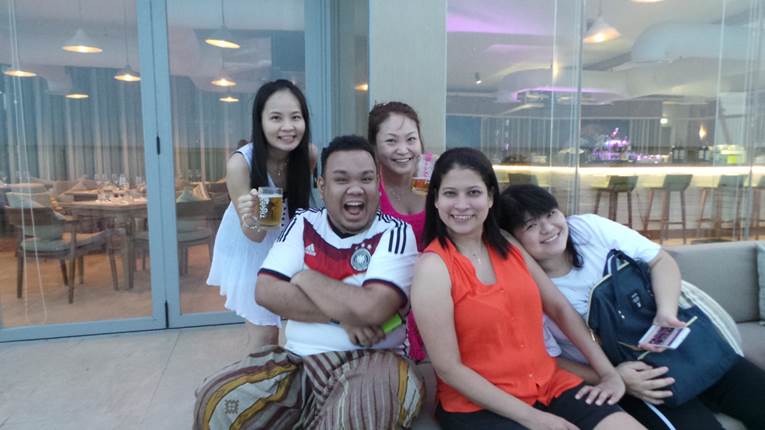 LAUGH. PLAY, EAT. DRINK. REPEAT (in no particluar order)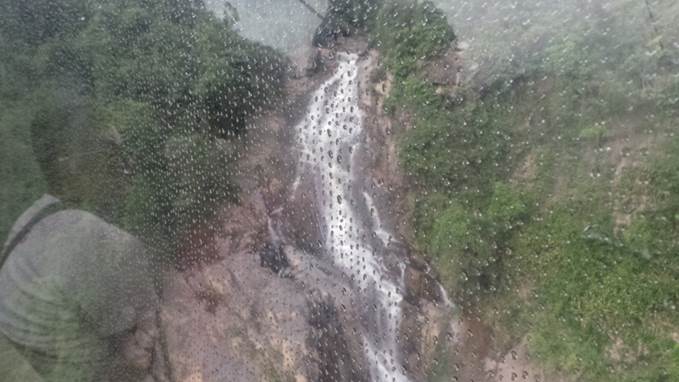 A little bit of rain won't stop us from having a fun day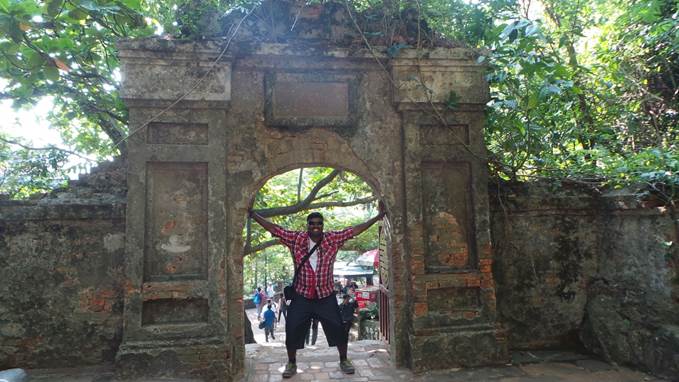 Tim Thiru: I am no gym rat but definitely I am a MENTAL GIANT
The generous Mother Nature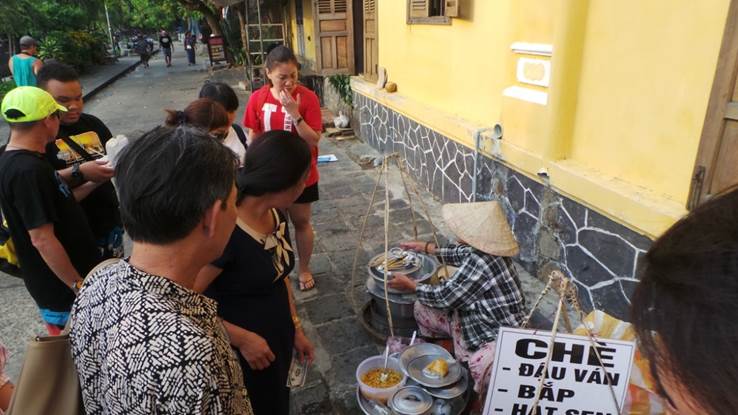 Lie JoAnn (in red): The look of love when discovering street food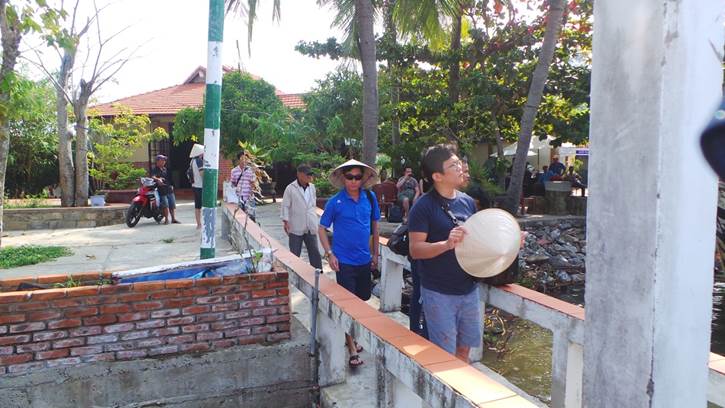 Follow me, we'll get lost but I'll take you to places you won't forget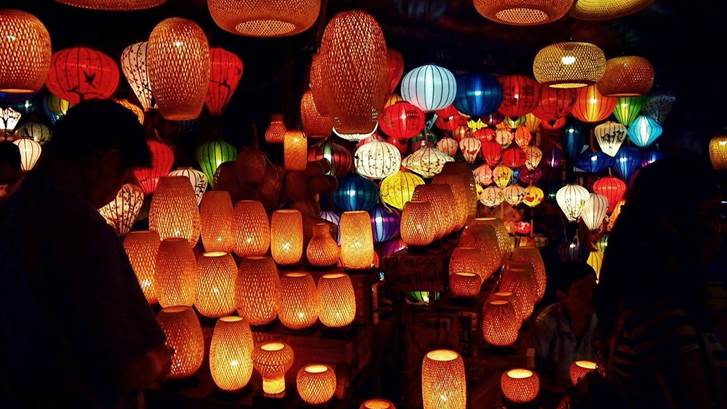 T'was a very lit night! (Photo by Finah Khalid)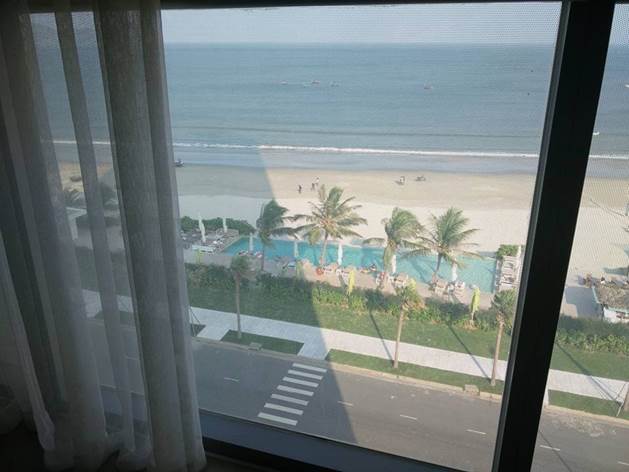 Early bird catches the worm. Good morning Danang from Room 603! (Photo by Finah Khalid)
Eddin Shazli and Niam Lim: Double trouble. Were they thinking of …..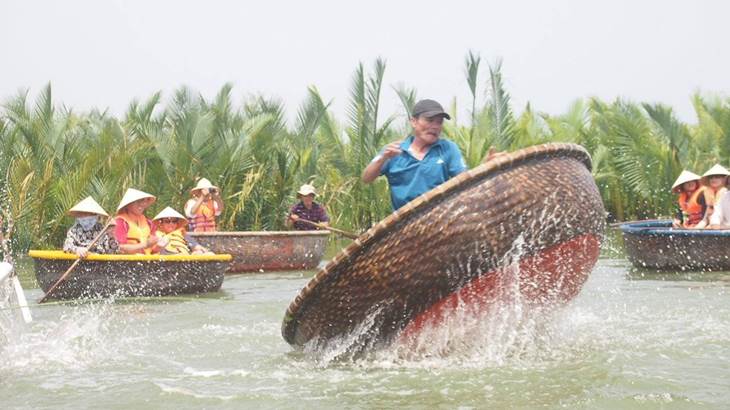 DOING THIS?????!!!! (Photo by to Finah Khalid)
WAIT WAIT! Photo first (Photo by Finah Khalid)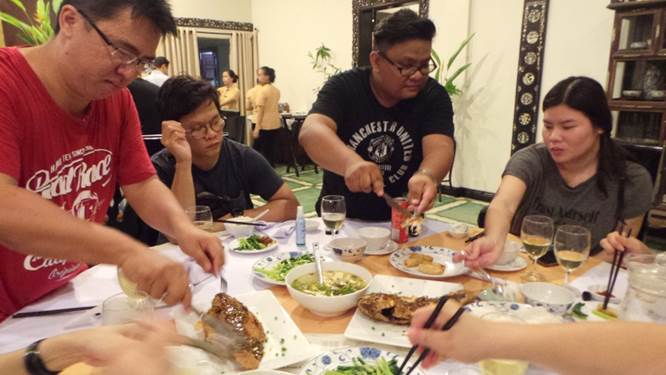 Food and drinks flowed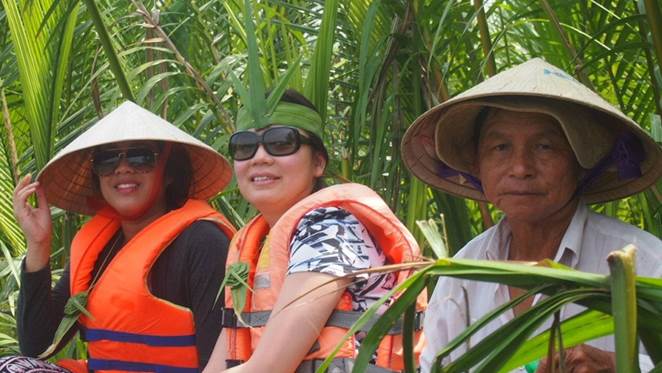 Natasya Khalid and Audrey Wong: When in Vietnam, be like a Vietnamese (Photo by Finah Khalid)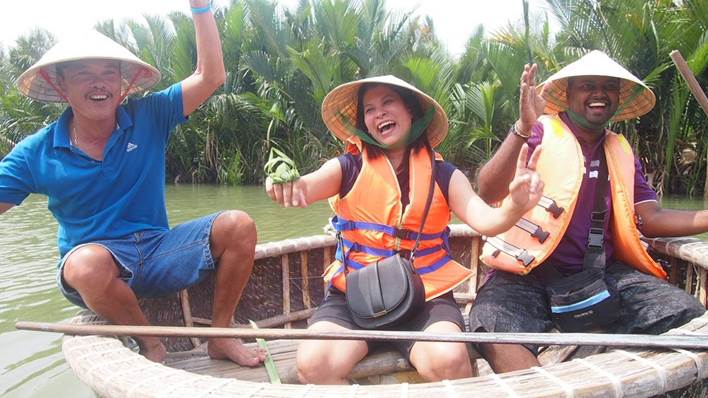 Row row your boat, gently down the stream, merrily merrily merrily merrily. Hey, who's rowing? (Photo by Finah Khalid)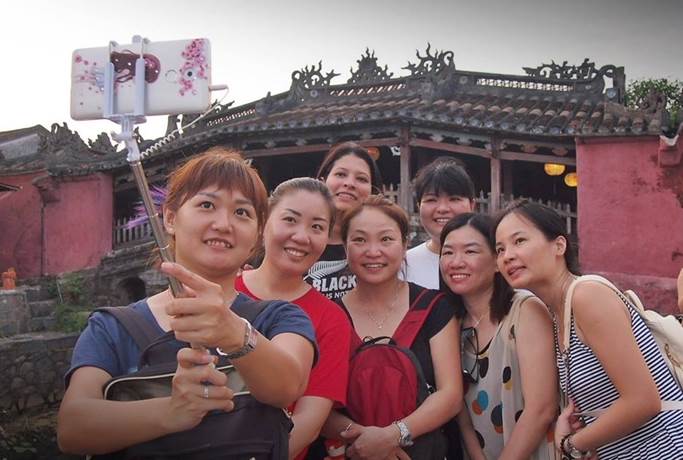 Vivian Ong returns with her magic phone and selfie stick for more wefies (Photo by Finah Khalid)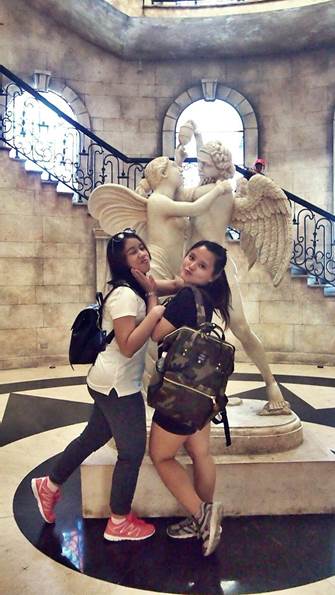 Natasya Khalid and Sydney Gan: Don't wait for the perfect moment, take the moment and make it perfect …. or imperfect (Photo by Finah Khalid)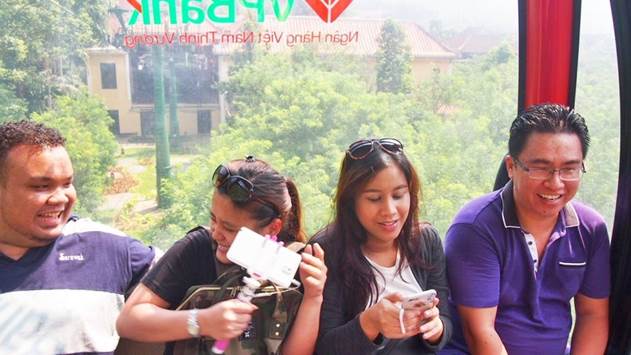 Always laughing when you're in great company (Photo by Finah Khalid)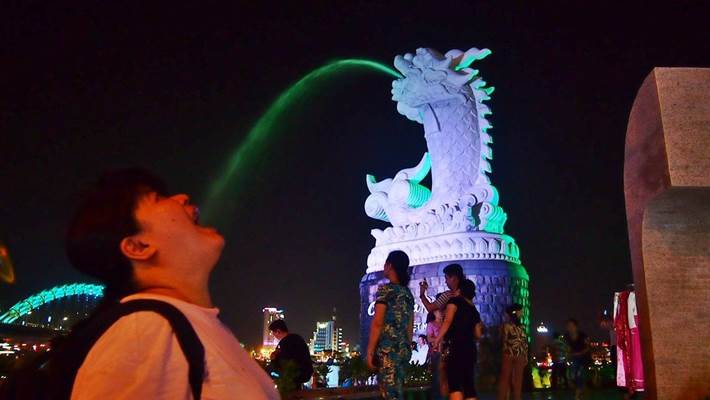 Tong Siew Lan: Saving water. Drinking from the Ca Chep Hoa Rong Fountain (Photo by Finah Khalid)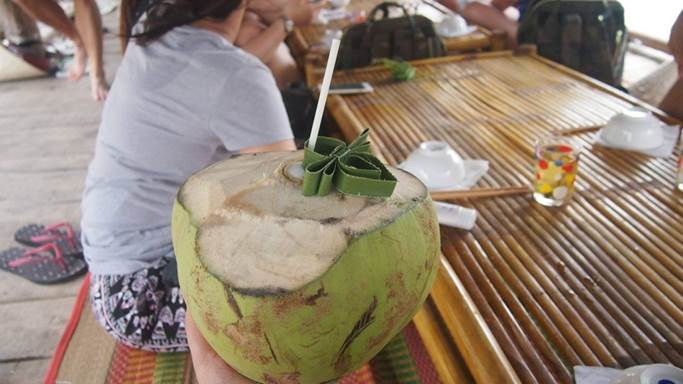 Happiness is sipping coconut water on a hot hot day (Photo by Finah Khalid)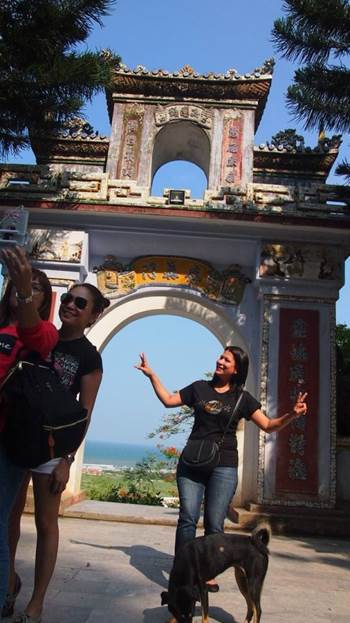 Not every day you get Susan Felix and a dog photobombing your picture (Photo by Finah Khalid)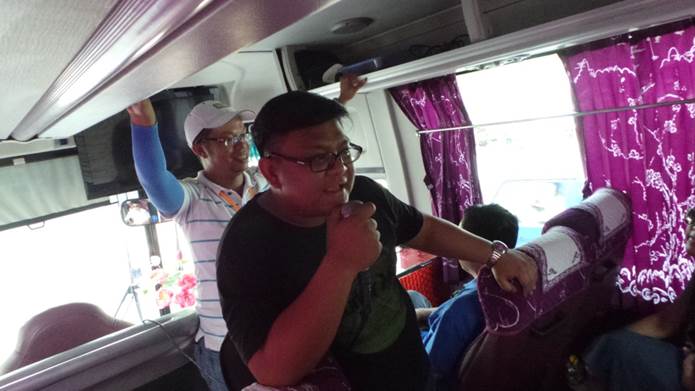 "Hello. I amViệt Niam, your tour guide. Welcome to Danang. Look to the left you will see Danang. Look to the right you will see Danang".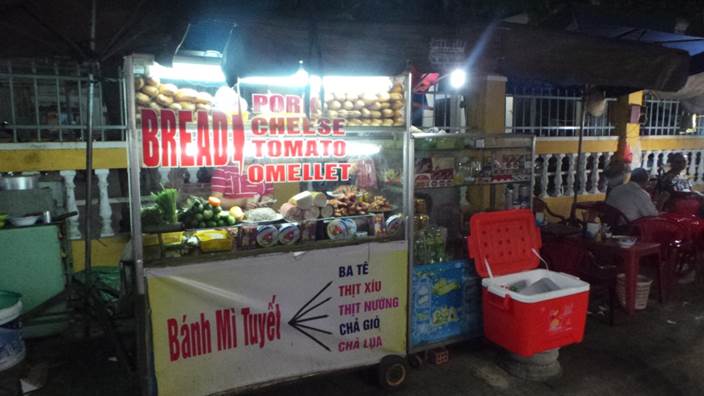 If I go MIA, I will probably be here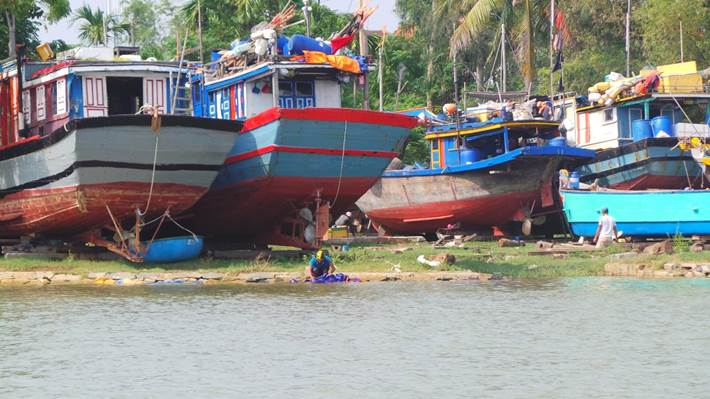 What's up DOCK?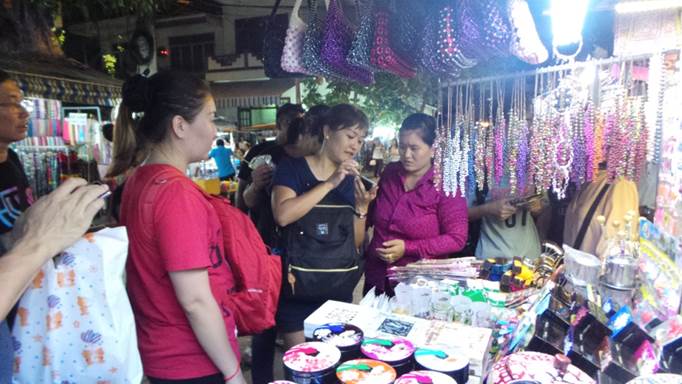 In case you still haven't picked up souvenirs, here are some ideas for you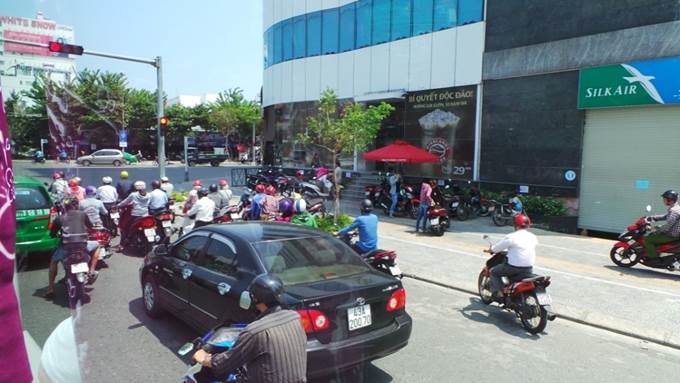 In love with this city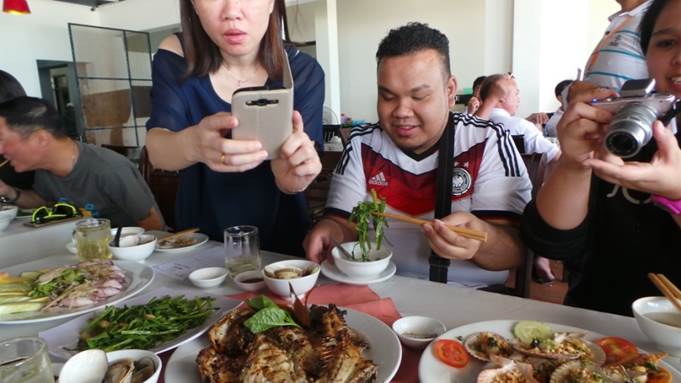 It's like they haven't seen kangkong and fish before.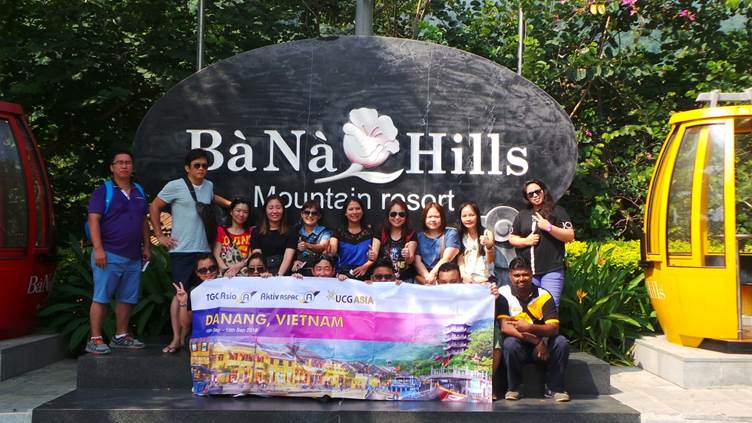 Can you guess where we are?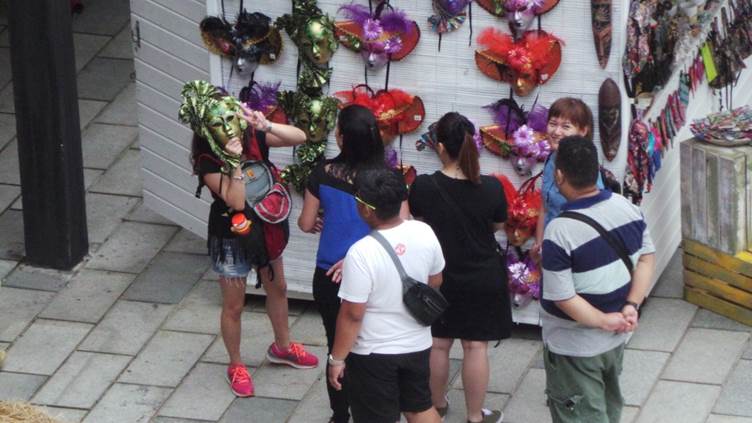 Hey! Cool mask. Never taking it off!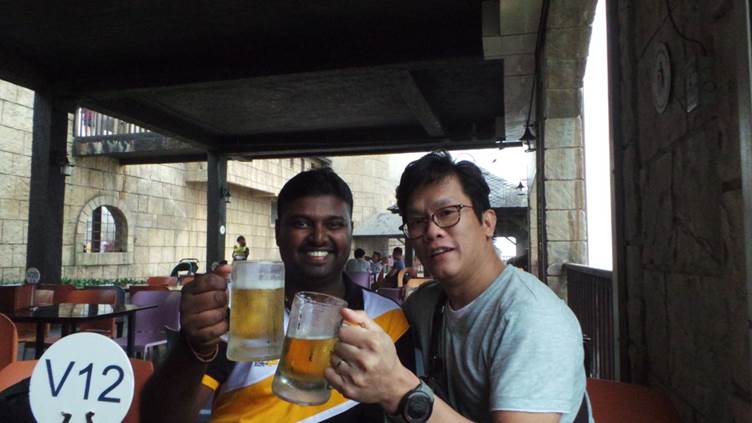 Tim Thiru and Stanley Kong: It's beer o'clock!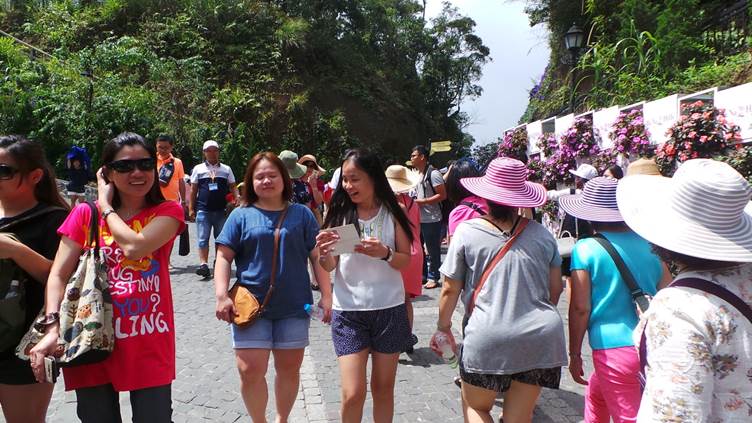 Lee Pek San, Sammy Tang and Jacklyn Chan: Putting their best foot forward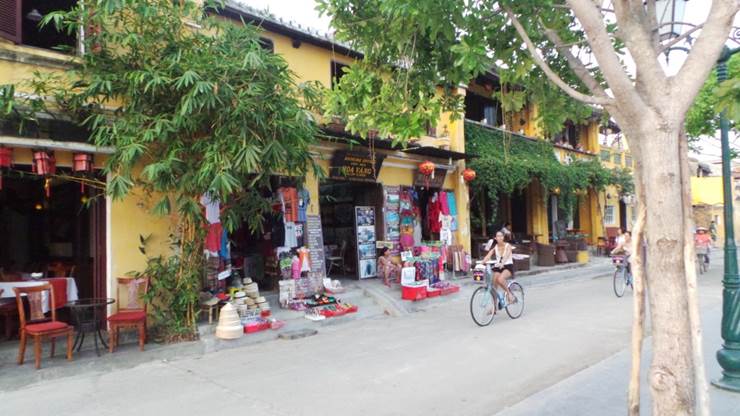 Je t'aime Danang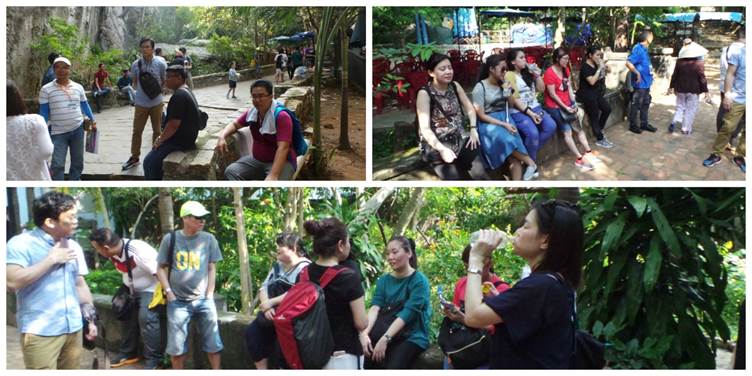 This is why we should (or should not) be on The Amazing Race Asia 5?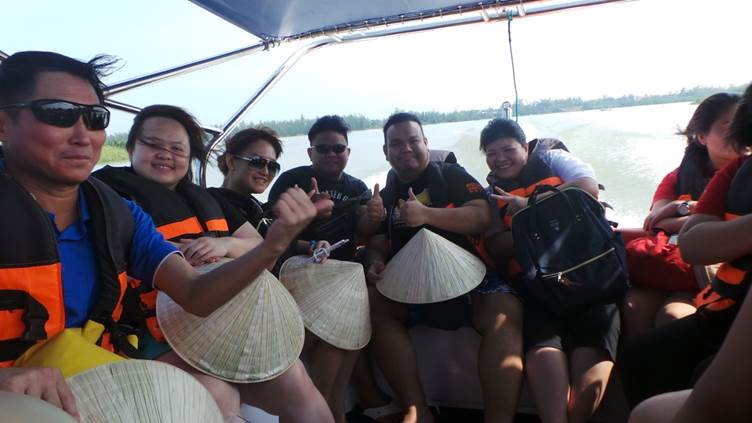 Aye aye Captain. Ship Ahoy!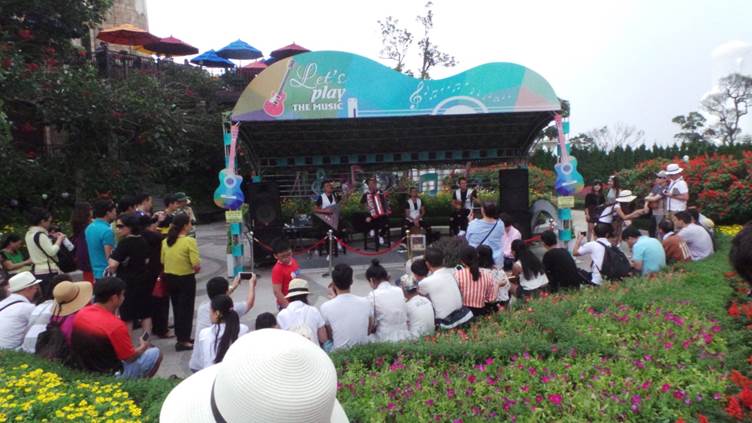 Thanks sky for holding out the rain for us to enjoy some outdoor music!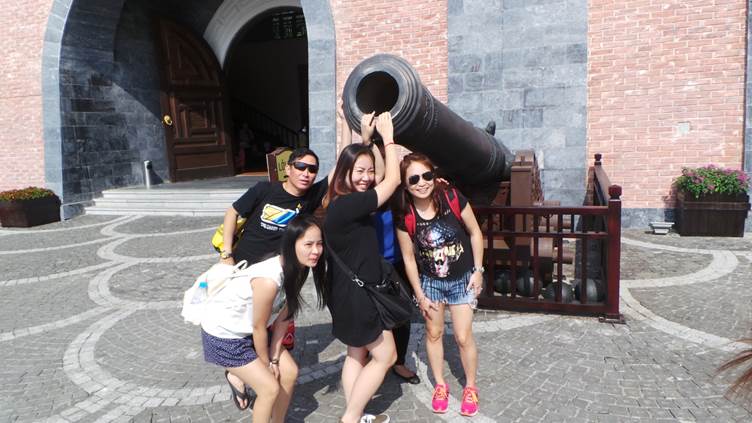 SLAY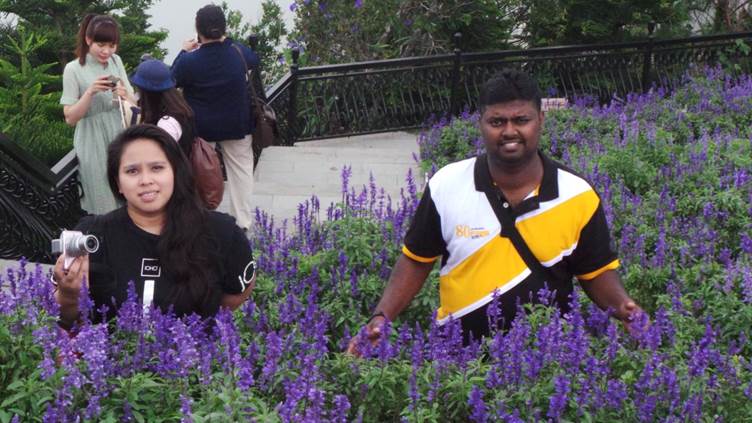 Shafinah Khalid and Tim Thiru: Their expressions pretty much sums up how excited they were to be photographed together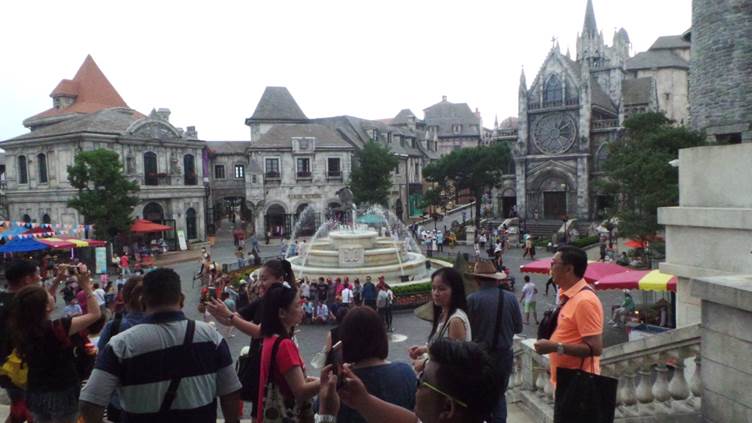 Vietnam is more than just phở and bánh mì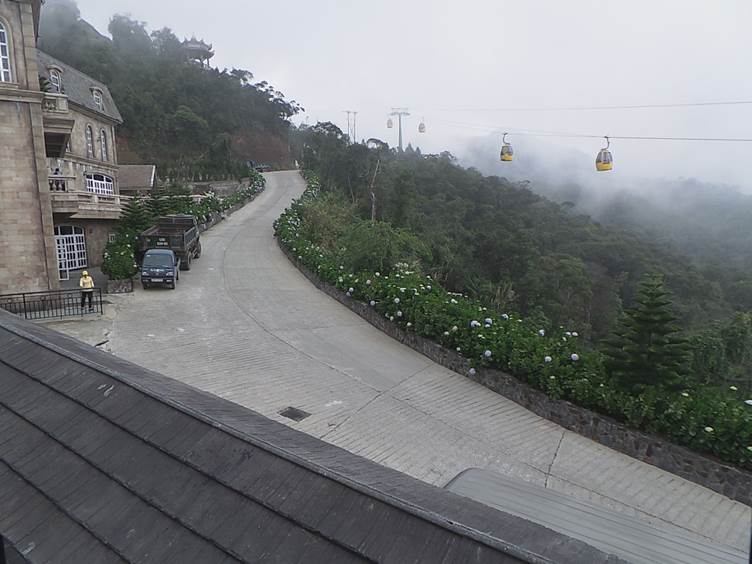 We can breathe in the beauty of this stunning view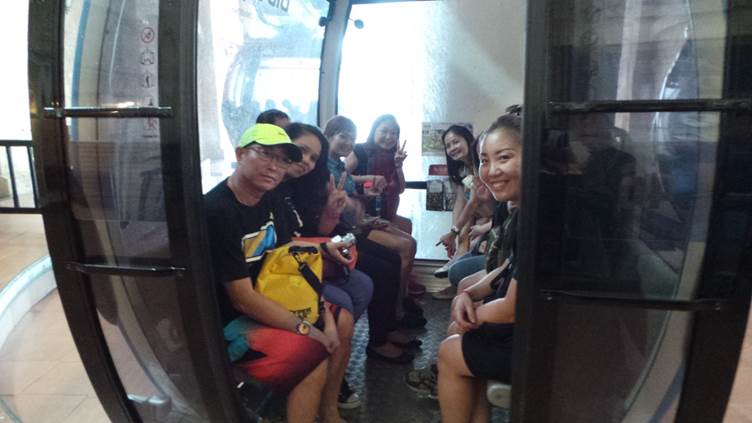 We couldn't ask for a better day to take the cable car ride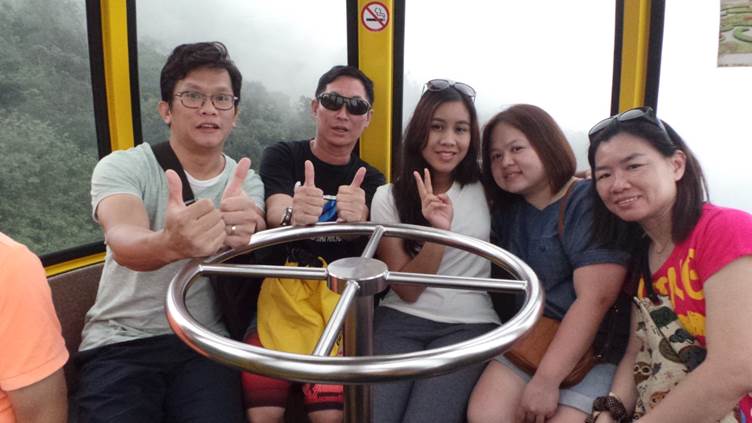 We're off to see the wizard. Come with us!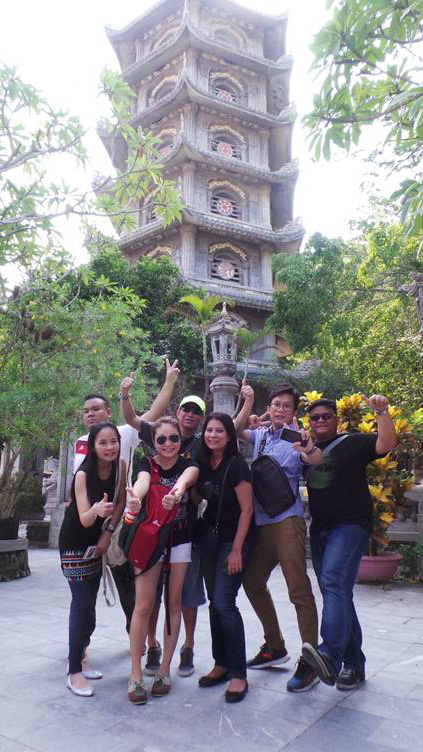 Hold that pose!
Standing beautifully at the entrance of Son Tra Linh Ung Pagoda, Quan Yin, the Buddhist Goddess of Mercy protects the sea, the city, the people and US!
Sun out, cameras out, smiles out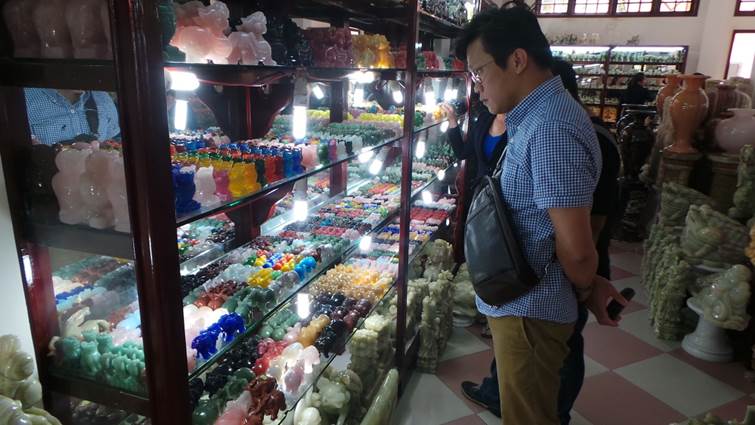 Stanley Kong: Taking a closer look at the latest collection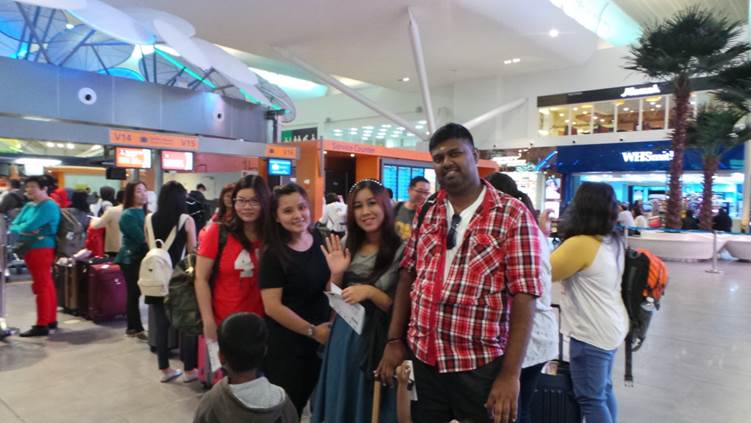 Tim Thiru taking on 3 dates: Annabel Yeo (in red), Sydney Gan and Natasya Khalid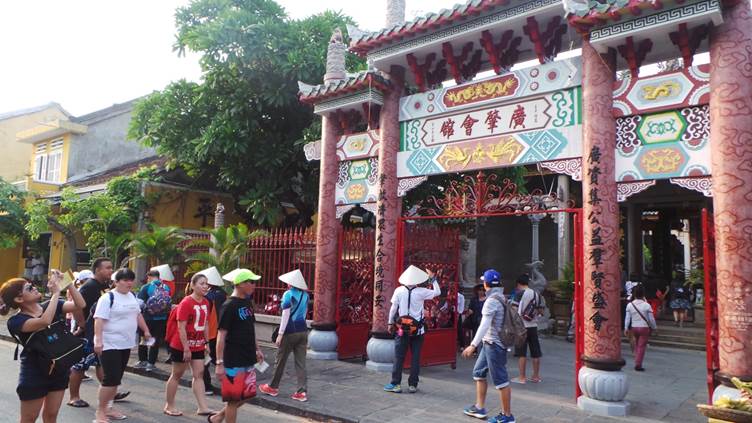 Tan Meng Chee (in neon yellow cap) leads the pack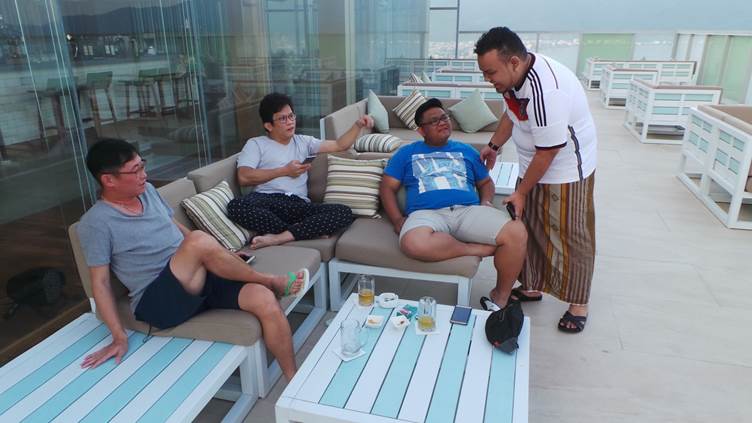 Tan Meng Chee, Stanley Kong, Niam Lim and Eddin Shazli: The boys find themselves right at home at the hotel rooftop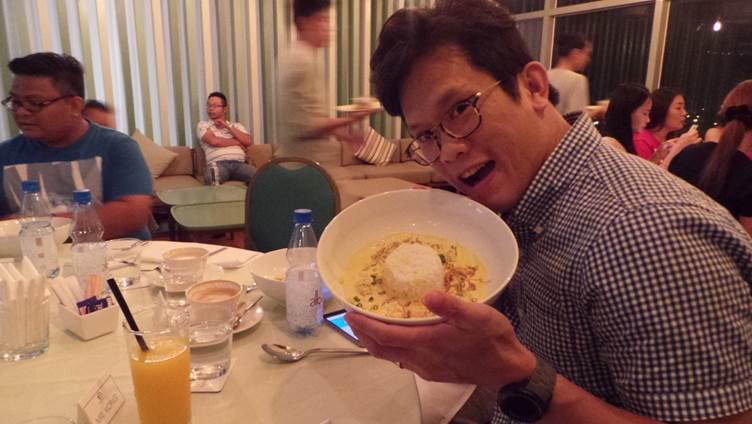 Stanley Kong: Looks amazing. It's crocodile curry!
James Lieu and Stanley Kong: The Amazing Race. I'm sorry both of you have been eliminated from the race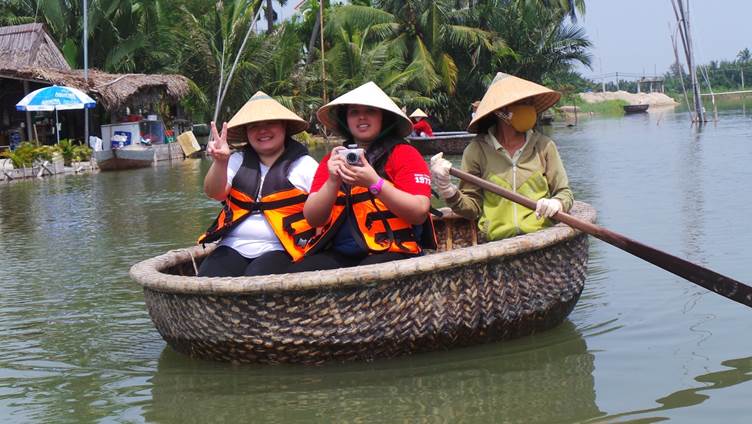 The boat is tilted. Should we be worried? : Tong Siew Lan and Shafinah Khalid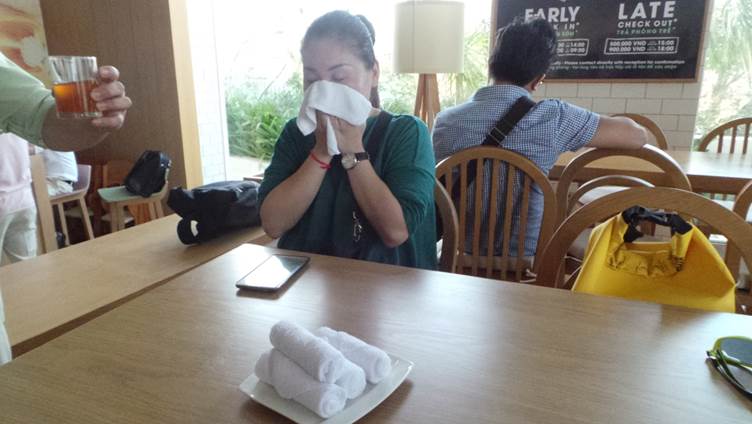 Things get heated up with Lie JoAnn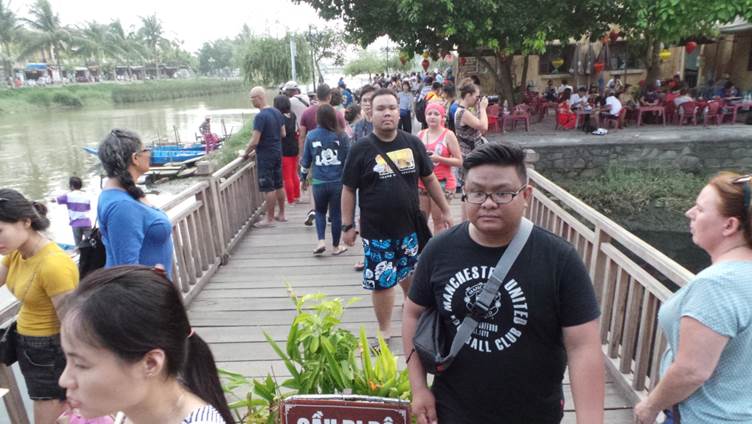 Venturing out of your comfort zone is always worthwhile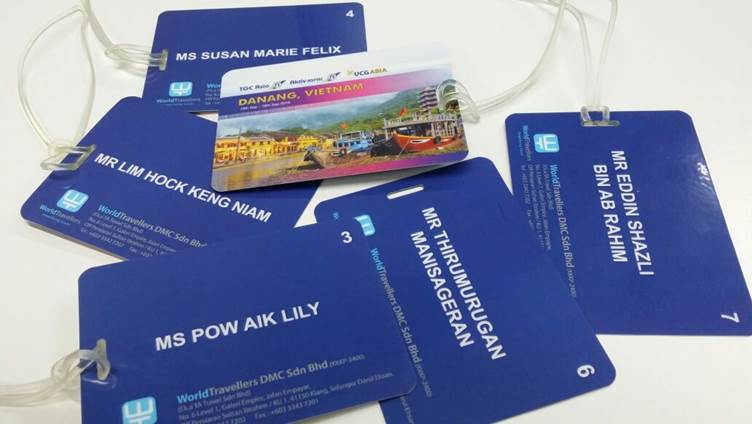 Travel is the only thing you buy to make you richer
Helping business grow with confidence, and individuals protect their finances