IN THE BLOG

BALMY NIGHT, BURGERS, MILKSHAKES, POPCORN, AUTOBOTS AND DECEPTICONS AT STAFF DINNER AND MOVIE NIGHT 2014
---
The employees of TGC Asia, Aktiv ASPAC and UCG Asia were treated to a dinner and movie night on Friday, June 27, 2014. They feasted on burgers and milkshakes at Johnny Rockets Diner and watched Paramount's big-budget action franchise, Transformers 4: Age of Extinction at Cathay Cineplex, Mutiara Damansara.
Where's the fun without a little contest? To make the entire occasion more amusing, the management ran some mini contests and a main one aptly called the TAAUFORMERS Creative Photoshop/Cut and Paste Contest 2014. The employees were asked to photoshop images of themselves onto selected backdrop images of the Transformers 4 movie. The contest entries that tickle the funny bones of the judges most win cash prizes.
Nonetheless, the crux of the evening were, of course, the anticipation and announcement of the results for this contest. After two days of deliberating fifteen funny entries, our judges, Kenji Chai and Lilly Vorosmarthy, selected the top 5 and the winners were announced after burgers and milkshake time.
So, the heartiest congratulations go to Amy Tan, Pek Swee Cheng, Jane Lim, Eddin Shazli and Stanley Kong for being the goofiest and making us ROFL!
If anything, closer ties were being forged among 30 over employees in the midst of good food, good drinks, good company, a fantastic box office movie and fun competition.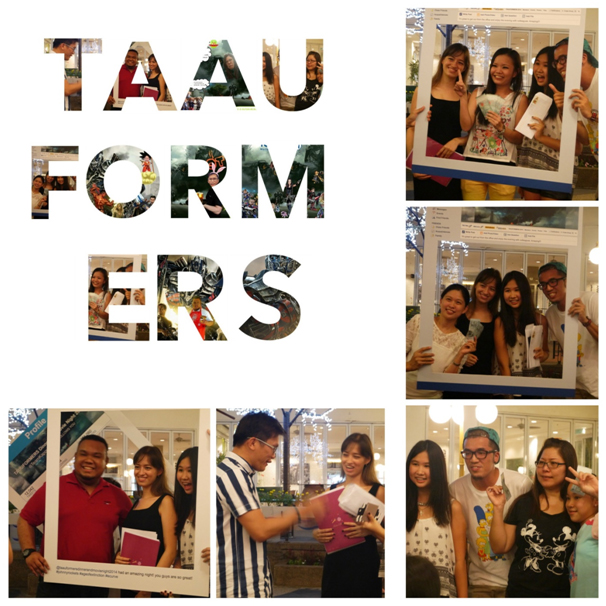 Winners of the TAAUFORMERS Photoshop/Cut and Paste Contest 2014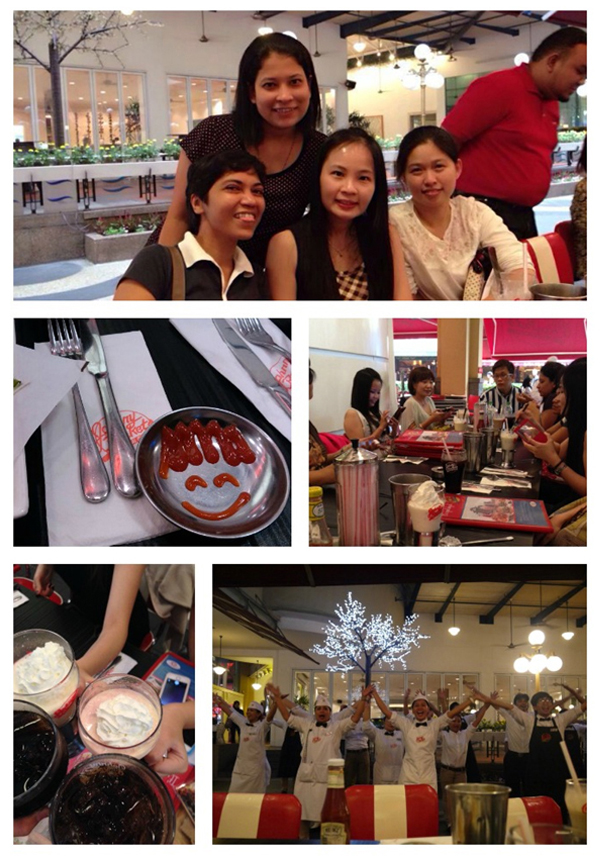 Memories are made of these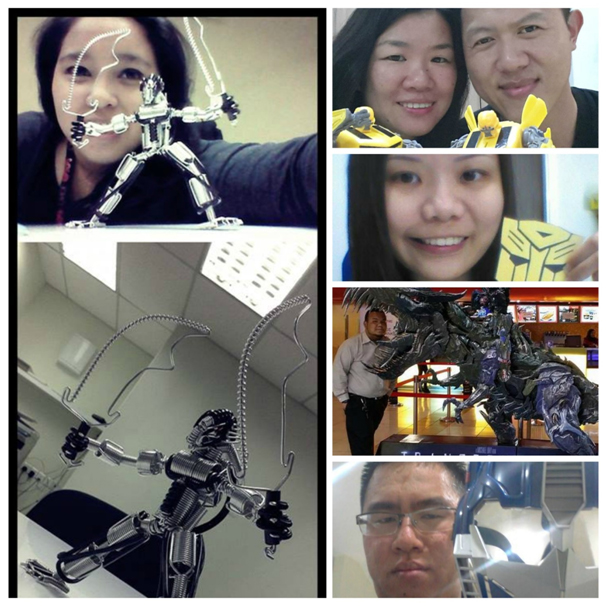 Winners of the selfie contest
Helping business grow with confidence, and individuals protect their finances