IN THE BLOG

Our Spectacular Genting Dream Cruise – And the Winners Are...
---
On 16th September everyone from TGC Asia, Aktiv ASPAC, UCG Asia and Aktiv Aetos climbed on board a stunning cruise ship for a three day tour. The Genting Dream Cruise from vibrant Singapore to gorgeous Phuket and back. And we put together a little fun contest called Share your Dream Cruise Memories for people to enter.
All about the ship and the cruise
30 of us enjoyed a fabulous three day team-building treat out on the ocean, aboard the Maiden Genting Dream, which we boarded at the smart Marina Bay Cruise Centre in Singapore. Our cabins – which were really posh! - had been specially prepared for us and had all the facilities we could possible want, including kettle and hair dryer, safe and fridge, free bottled water, tea and coffee, plus bathroom amenities, bathrobe, slippers and towels. Plus, of course, amazing ocean views.
The food on board was amazing! The ship contained inclusive restaurants to choose from: the Lido, offering an International Buffet and Indian Buffet, the Dream Dining Room Upper which served a tasty Chinese Set Menu, and the Dream Dining Room Lower, offering a Chinese set menu, semi-buffet and Western semi-buffet. The Lido Outlet also served delicious halal poultry, and there were loads more eateries to enjoy with minimal charges.
On day one we departed for the Singapore Marina Bay Cruise Centre and boarded our boat, enjoying all sorts of guest activities during our free time. On day 2 we arrived in Phuket, at the deep sea port, and then transferred by tender to beautiful Patong Beach, a journey taking just 45 minutes. On day 3 we spent the morning at Phuket then started back to Singapore, enjoying more activities on the voyage. We got back to Singapore on the morning of the fourth day, in time for a delicious breakfast before making our way back to Kuala Lumpur.
We couldn't believe how many fun guest activities there were to enjoy on board! There were concerts, live music at the Zodiac Theatre. We particularly enjoyed The Voyage of A Lover's Dream Show at Deck 7 - no wonder they've been awarded The Best Cruise Line Entertainment prize by Travel Weekly in the Asia Reader's Choice Awards 2017. There's the China Got Talent Show, and the Zouk beach club complete with cabana seating, a swimming pool and a giant LED screen for movies. And out on deck there were miles and miles of endless blue water in every direction, complemented by glorious summer skies.
Our Share Your Dream Cruise Memories Competition
Everyone had a magical time on board the ship. We received a host of fun entries in the form of photos of employees enjoying their favourite attraction during the trip. No selfies were allowed – we asked for proper high resolution photos taken by someone else – and we wanted the entries to communicate the goodwill and positivity we all value so much at work, and that our clients appreciate so much. Here's what happened.
We chose the winners using several key criteria. One, we scored the photos on the spirit of enjoyment they showed, allocating 50% of the points to the fun side of things. The quality of the written caption scored an extra potential 25% and the overall aesthetic of the image another 25%. The four entries with the highest total scores were the winners.
The prize winners
Congratulations to our prize winners. Here they are: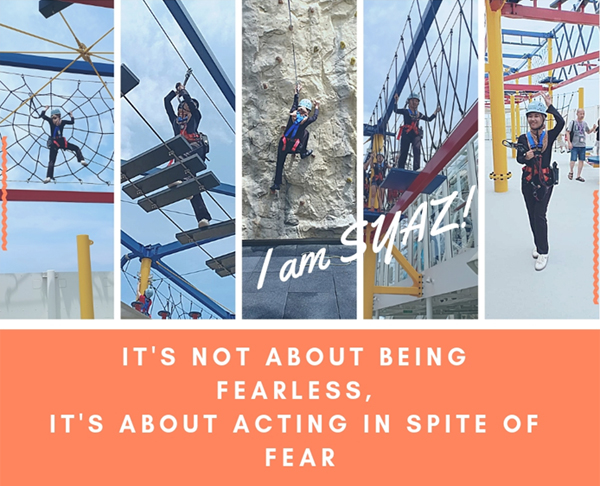 First came Syaz from TGC Asia. She managed to cleverly meet all of our criteria: brilliant photo, having fun and enjoying cruise activities, creating beautiful sharp imagery, and putting a bold, brave message that's so true, so eloquent. It's a great little daily reminder about how important it is to stay strong whatever challenges life, work, and the universe throw at us. Feel the fear... and do it anyway!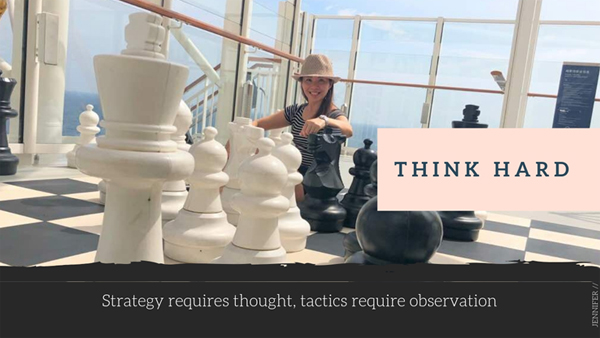 Second came Jennifer Foo from UCG Asia whose excellent photo and caption won because she met all of our criteria. The photo is pretty good but the message is the biggest winner here. Her bold, simple, powerful tactical insight supports our competitive spirit and speaks to our entrepreneurial skills, our technical know-how, our businesslike approach, our determination and professionalism. It's actually no surprise - she is, after all, the driving force behind UCG.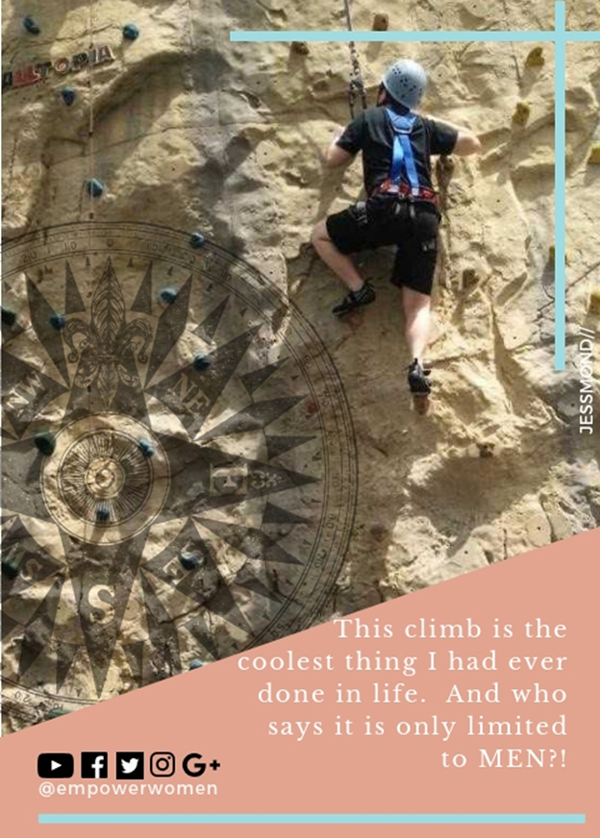 Our third prize went to Jessmond Leong from TGC Asia. There's a revolution going on. Women all over the world are demanding equality, and Jessmond's message says it all. We are also into empowering women, and we love her gender equality message. It's fiercely unapologetic and her 'go out and kick some ass' attitude is fun as well as brave. She isn't afraid to try a new activity in front of the cameras. How about you?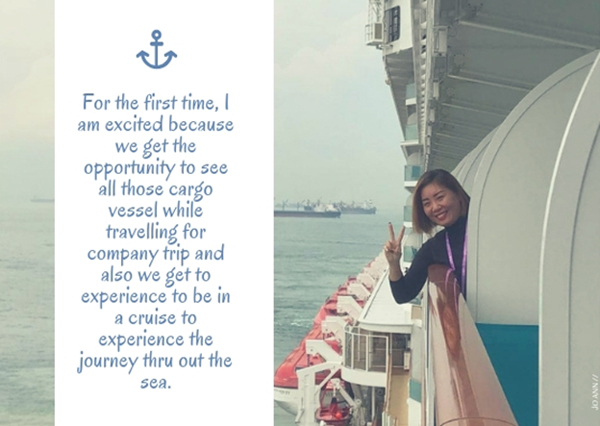 Lie JoAnn from TGC Asia bags the fourth prize. Her message is so personal, coming straight from the heart, made by someone who is genuinely fascinated to see the kind of vessels we help to insure in real life. As someone who sells marine cargo insurance every day, it's great to see her so excited about her work as well as loving the trip!
Why it matters
Happy employees work better than unhappy ones. Close, intimate teams work better than loose teams of people who don't know each other that well. Fun helps build great teams, shared experiences build great relationships. Our trip was much more than just a jolly. It was a way to bring us together, help us understand each other, and know each other better. And that means we'll work together better when we get back to the office.
Thanks from everyone to the management for such an exciting trip, very generous of them. And thank you to everyone who attended from the management – thanks for sharing your valuable time with us.
Helping business grow with confidence, and individuals protect their finances