IN THE BLOG

IT'S BEEN 10 YEARS
---
Wednesday, 3 December, saw the launch of TGC Asia's 10th anniversary logo at the Greyhouse in Bangsar, Kuala Lumpur. This key milestone was witnessed by some special guests and employees across the TAU (TGC Asia, Aktiv ASPAC and UCG Asia) Group of Companies.

In his speech , the Managing Director of TGC Asia, Alan Lim, is heartened and encouraged by the presence of the special guests and staff who had walked the 10-year journey since the inception of TGC Asia in 2005. He reminisced the success of the past 10 years and reminded all to celebrate the future of TGC Asia.

"We started discussing about the logo in June this year. After mocking 8 iterations, we finally decided on this", says Alan Lim. "The first feature of the commemorative logo is a blue retro TV screen that borders the phrase, 10 YEARS. This phrase bisects in bold corporate blue and yellow colours which reflects our ties with the Aktiv AG Group . The logo combines these two entities into a modern, clean and easily recognisable symbol".

The event also highlighted a 27-second teaser video which unveils some staffs'happy moments and the anniversary logo.

Staff and guests had a great time mingling with each other while tucking into Mexican grub by Curbside Cantina and sipping cocktails from bespoke labelled bottles which aptly reads, "Thank you for the sharing the "spirit" of the celebration".

Big thanks to the General Manager of UCG Asia, Roy Hong, who played the role of the Master of Ceremony and did a great job to keep the evening running smoothly. Massive thanks to members of staff, Swee Cheng, Amy, Jacklyn, Niam and Eddin who managed the nuts and bolts of the event to make it a successful one.

Happy 10th birthday TGC!

We round up the best shots and video highlight of the event.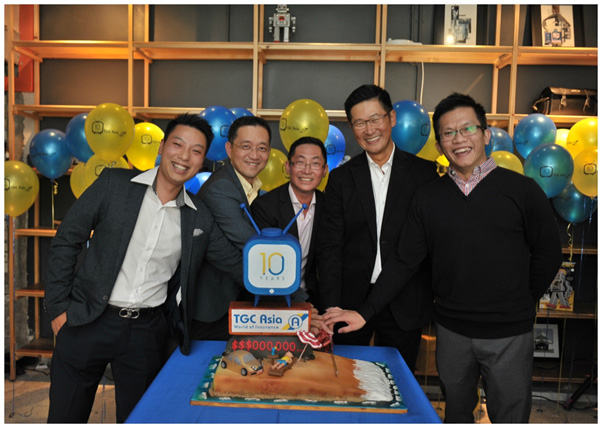 DRUMROLL please! We're proud to unveil our 10th anniversary logo

Alan Lim, the Managing Director of TGC Asia says, "It's a long walk but fun and greatly exciting".

"Yum Seng" thrice. Each toast represents TGC Asia's past, present and future.

Team TGC Johor Bahru, Team UCG Asia and Team Aktiv ASPAC cemented their presence on this momentous occasion
We are so blessed - the sun came out for us!

Getting to know someone better

Another picture for the album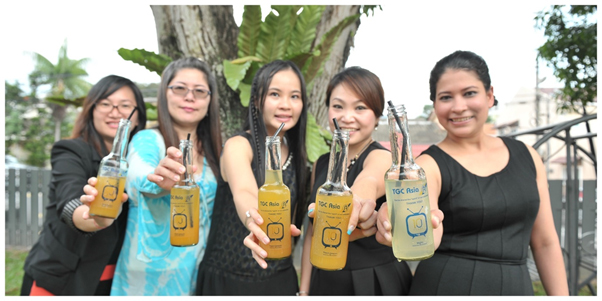 Damsels in distress. Don't think so….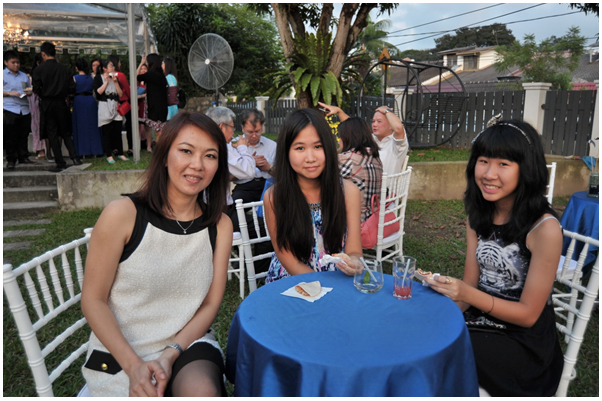 Dear friends and family join too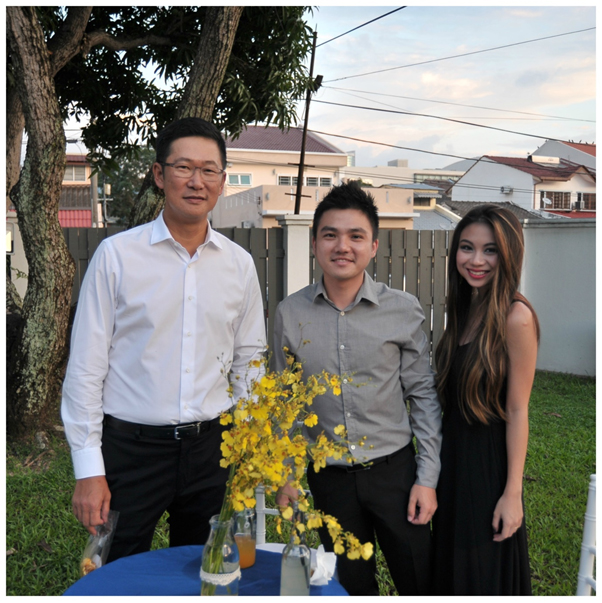 Queenie Chong, the designer of the anniversary logo with her husband, Kian Hui and Managing Director of TGC Asia, Alan Lim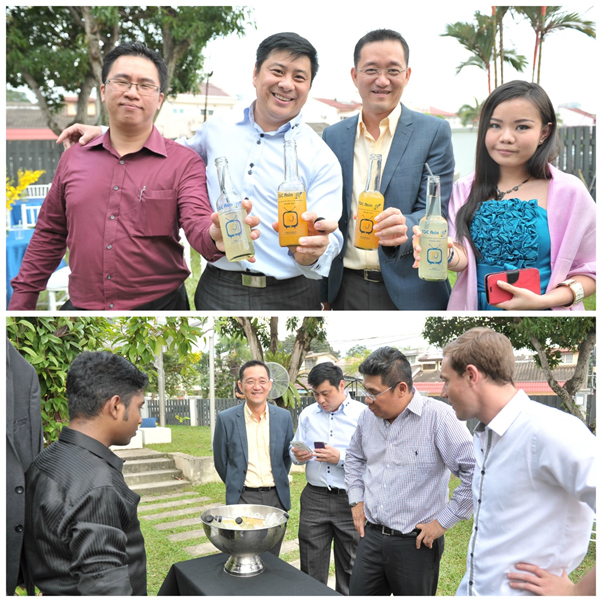 Lychee Martini, Mojito and Peach Daiquiri cocktails put everyone in a happy mood.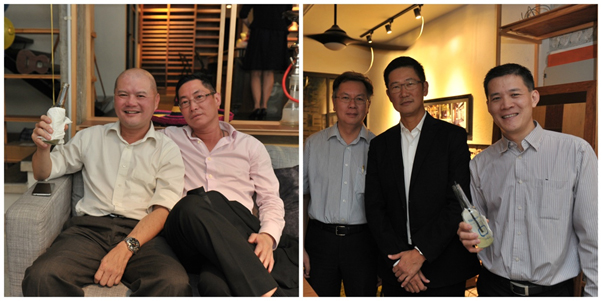 In a celebratory mood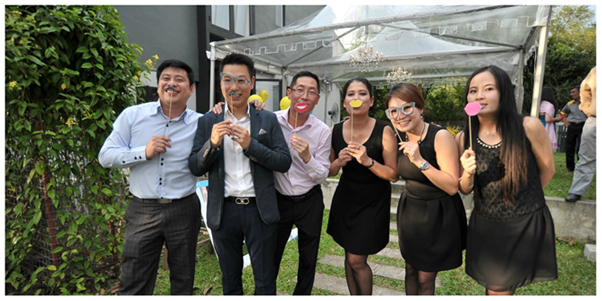 We're rockin' it!

We want to dive in. Birthdays are nature's way of telling us to eat more cake.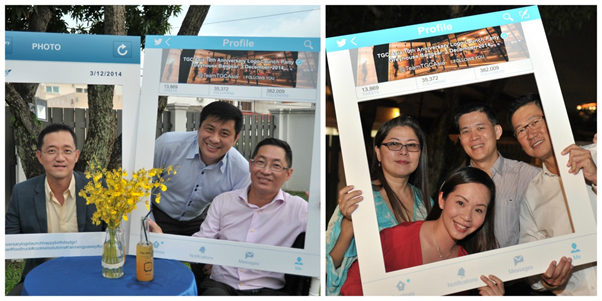 Precious picture together!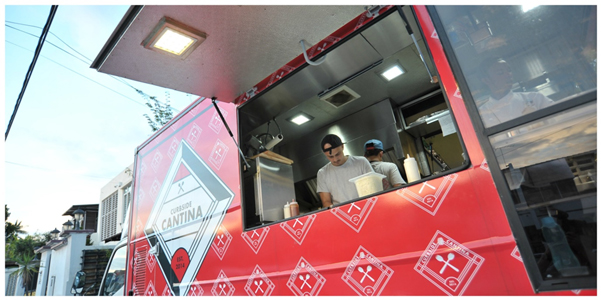 Curbside Cantina is awesome!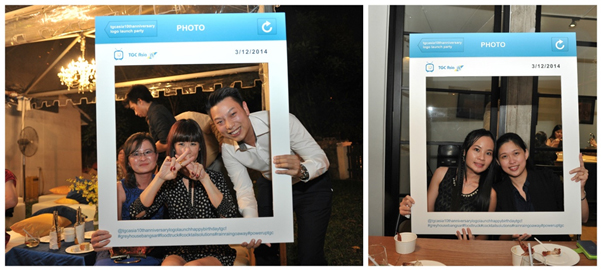 Instagram moments #happybirthdaytgc#poweruptgc#foodtruck#cocktails#rainraingoaway#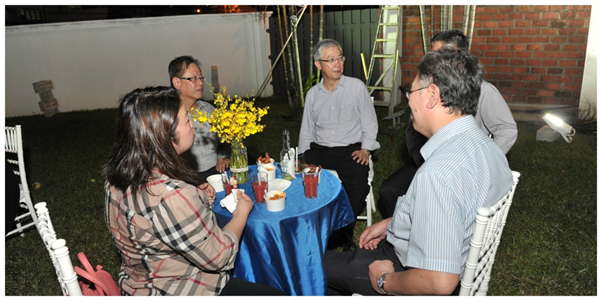 Guests catching up with each other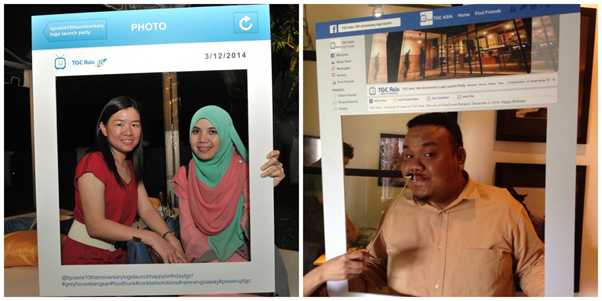 Another precious picture together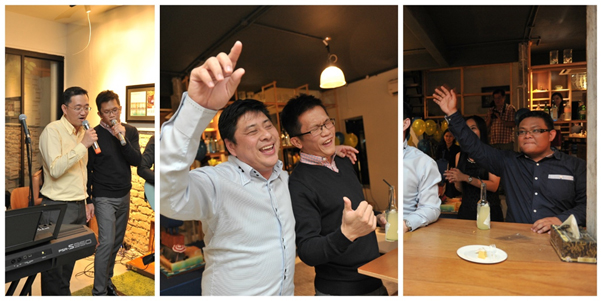 The sun came out for us, so there is no Gene Kelly moment.
Helping business grow with confidence, and individuals protect their finances