IN THE BLOG

TGC Asia sponsors the 2019 National Cancer Charity Neon Walk
---
At TGC Asia we know how important it is to have a sense of community, and that's why we played a role in supporting a vital community program. We sponsored a 43 inch TV for the National Cancer Charity Neon Walk, held from 7pm on 15th March. The 5km non-competitive walk started off at Taman Rempah, on the Melaka River in Malaysia, raising essential funds for cancer research.
Fighting cancer in Asia
While we have one of the lowest global cancer rates - about half the rate of the USA - cancer patients are more likely to die in Asia than they are in other regions. The most common cancer for Asian men is lung cancer. For Asian women, breast cancer is the most common, but we also see higher rates of cervical and liver cancer than other places in the world. (https://m.medicalxpress.com/news/2016-06-high-cancer-death-asia.html)
Walking to raise essential funds
The walkers were all given a T-shirt, a medal, an eco bag, a wristband and a certificate, and people of every age and ability joined in, walking 5km through the night decked out in glow-in-the-dark t-shirts and other glowing paraphernalia to help illuminate the night. The luminous clothes and accessories are symbolic of the battle against cancer. Before the walk itself the participants enjoyed fun activities like face painting and live music, and the event as a whole ultimately raised almost RM70,000 for the cause.
Here are some photos of TGC Asia staff enjoying their Neon walk.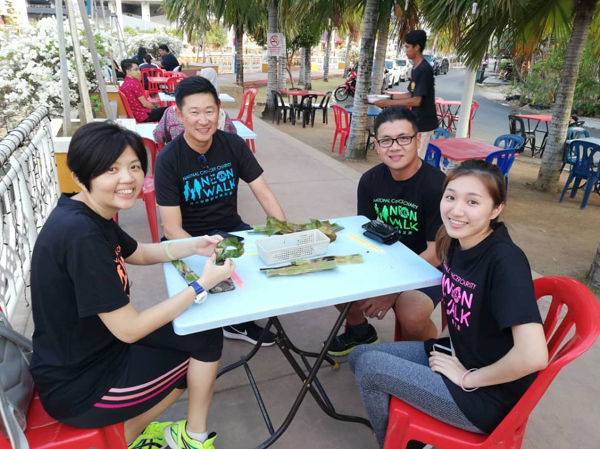 Eat first, walk second! The TGC Asia team enjoys some otak otak and kuih koci.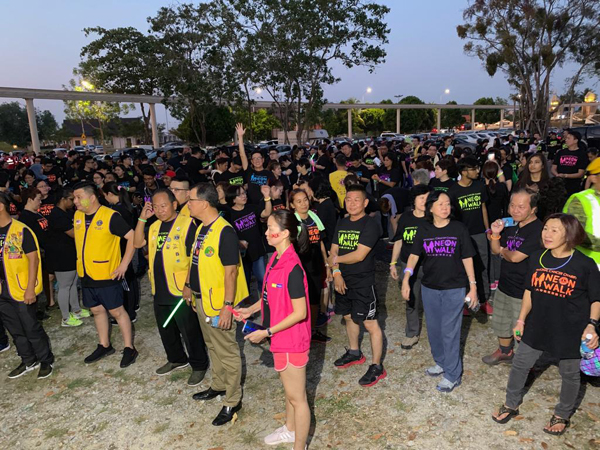 As the sun goes down and the lights come on, the enormous crowd prepares to walk.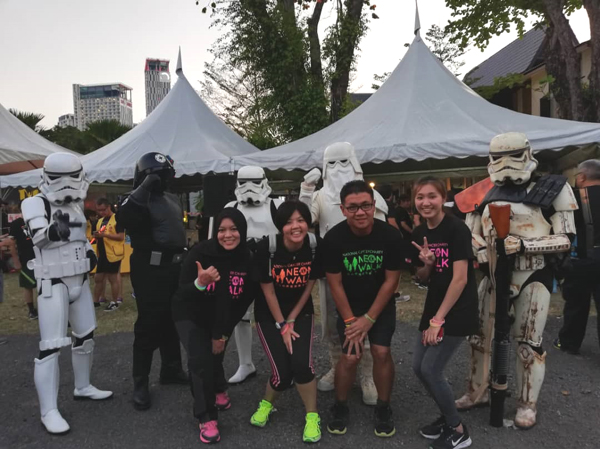 Nurul Hidayah, Jaymee Seow, Seah Chee Kiat and Tang Shin Hui hang out with a gang of Star Wars Storm Troopers!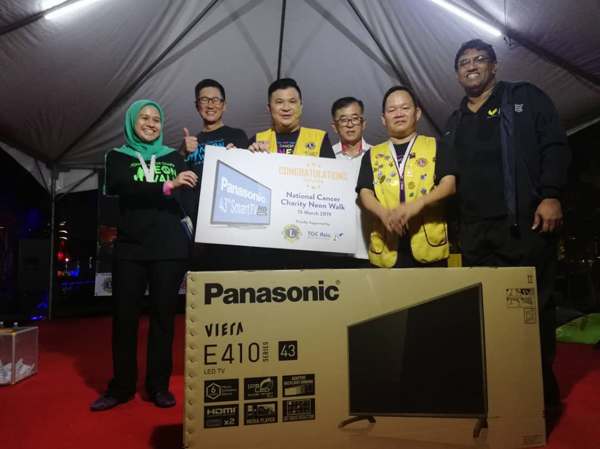 (left to right) The winner, Nur Aisyah binti Mokhtar of the sponsored TV with Alan Lim, Managing Director of TGC Asia, Lee Hong Jiin President Lion Club Tanjung Bidara, Tan Chin Gwan, Au Siang Yew, Dr Murallitharan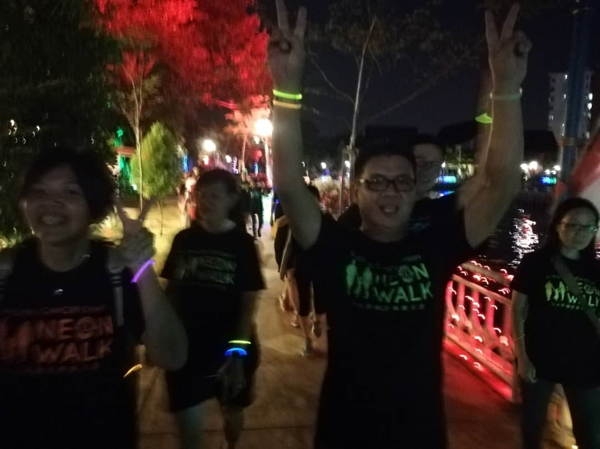 You can sense the excitement in this great photo, feel the movement, and almost hear the sound of people walking.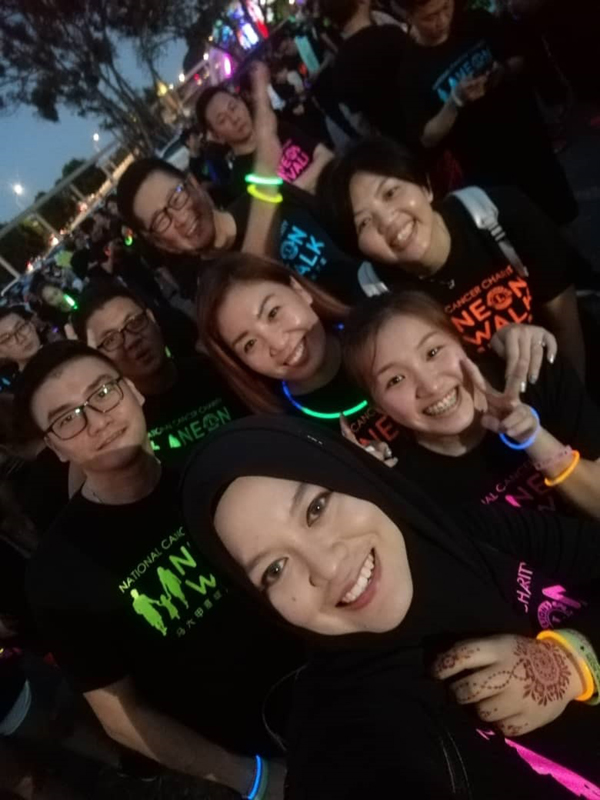 Well done to the gang! Here they are, standing out against the huge crowd!
Some cardio warm up to get our blood pumping, our muscles loosened and our cores heated before the walk
Helping business grow with confidence, and individuals protect their finances