IN THE BLOG

Our Mom's Day Tribute – Celebrating our mothers
---
Most countries celebrate Mother's Day on the second Sunday in May, including Malaysia, Australia, New Zealand, China, USA, Canada and the Philippines. We thought it'd be fun to ask our staff about their mothers and why they celebrated their moms on the big day.
Here's what three of them said.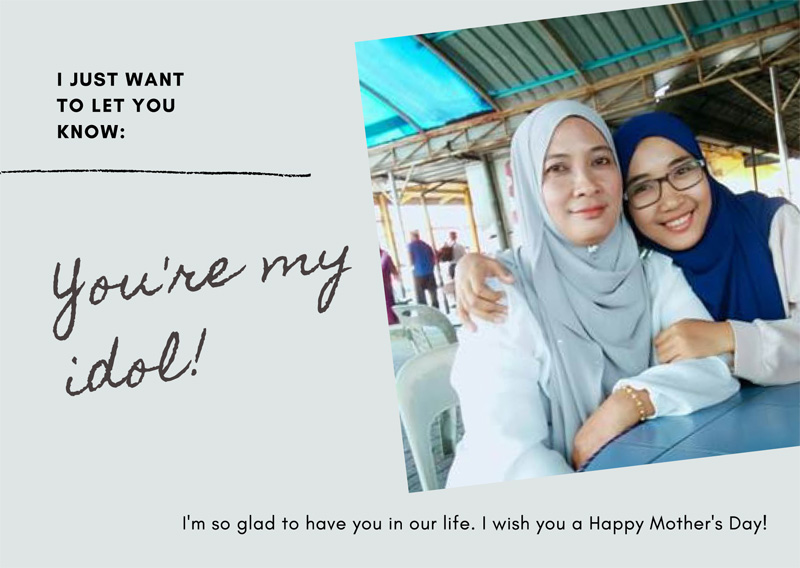 Syazwati's mom is her first love
Syazwati celebrated her mom because she's her first love, the one who gave birth to her, who introduced her to this wonderful world. Her mom taught her everything, from walking and speaking to being gracious, respecting others and being a good woman.

Because all the hard work and emotion Syazwati's mom dedicated to her upbringing can't be repaid, celebrating her is the only way to appreciate those sacrifices. Syazwati's mom is her teacher, supporter, advisor and heroine, an amazing person with a great heart, someone caring, honest, and trustworthy.

At the moment Syazwati is living with her auntie, so doesn't see her mom as often as she would like. They don't share as much quality time as they used to. But her mom still feels close, and every time there's an issue or a problem, she's there to help solve Syazwati's problem.

Syazwati's mom treats her like the most important person in the world, and that's lovely. "She helps me to stay brave and not feel upset when things go wrong. She has taught me to take pride in everything I do, and she's my biggest supporter in life. She is my strength, the one I turn to when I doubt myself. Even if the world is throwing rocks at me, as long I have my mom at my back, that's fine."

As you can tell, Syazwati's mom is a strong woman. She wants the very best for her children and she remains willing to sacrifice herself, and work hard, to make sure her children are happy with what they have. As Syazwati says, "She never complains, even though she sometimes gets tired of our bad manners! For her there is no such thing as giving up. That's my mother! She is my idol, the person who always make me proud, and that's why I'm celebrating my mom. I thank God for letting this super-woman into my life."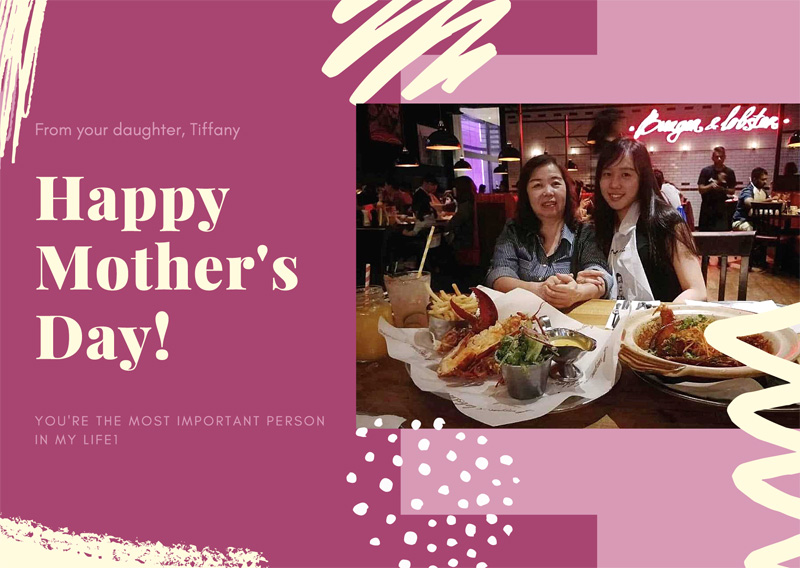 Tiffany Wong's mom is the most important person in her life
Tiffany is celebrating her mom because she's the most important person in her life. She takes care of her children all the time, gives them unconditional love, and is endlessly patient. When they feel upset or down, she cheers them up.

Mother's day is Tiffany's chance to say a big thank you and celebrate with her mom, creating wonderful memories together. But Mother's Day also holds some sadness, because her aunty passed away suddenly on Mother's Day. As Tiffany said, "We always think we still have plenty of time to catch up and chat together, but we forget that the plans we make can change in a second. It made me understand we should to treasure those who are with us right now."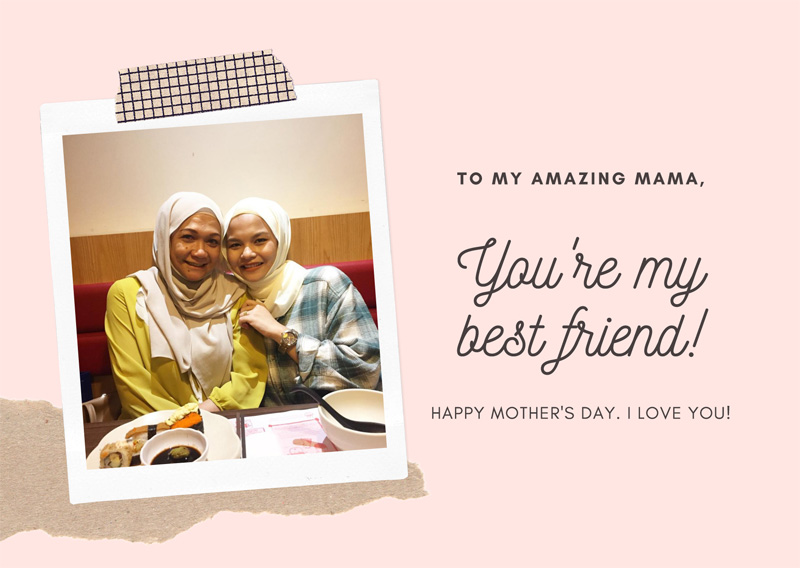 Why Nadzirah celebrates her lovely mom
Nadzirah is celebrating her mom "because she deserves it." Nadzirah gave birth to her first child in August 2018 and now, for the first time, she know how it feels. The joy, struggle, and pain of being a mom is hard to explain. It takes patience, courage and sacrifice.

Nadzirah's mom has been a housewife since she gave birth to a third brother. She sacrificed her career to take care of her six kids at home, and has given her whole life to her children. She teaches, cooks, and cleans while Nadzirah's dad is out at work, and most of her time is basically spent at home.

As Nadzirah says, "She's such a great mom and a best friend. She's a great listener, and she knows all my secrets. She's my number one supporter and always there for me when I need her. She's a great cook too – my fave is her Ayam Masak Merah and Nasi Tomato!"

Now it's Nadzirah's turn to celebrate being a mom for the first time. Her own mom is a strong role model, and she constantly prays for her mom's health, asking god to give his blessings. "I am forever grateful to have a mother like her. Kakak love you Mama!"

Thank you to mothers everywhere
Life is full of uncertainty. But one thing is certain. Without our moms, none of us would be here. Thank you to moms everywhere for the hard job you do.
Helping business grow with confidence, and individuals protect their finances