IN THE BLOG

STAYING CONNECTED, CREATING GOODWILL, WINNING PRIZES
---
Like millions of others, we worked at home through lockdown to protect our health services and keep the people we care for safe. Now we're back in the office and working together for the first time in a long time. It's so good to be back, being faceto- face with our colleagues again!
During the lockdown, we ran a few mini-contests to engage our home-bound staff, keep the emotional connection between us nice and strong, and create goodwill within the three companies in our group.
The winners won smart, contemporary multi-function hairdryer racks, designed to help organise hair products and gadgets in style, and wheat fibre lunch boxes made from organic wheat straw fibre, a food-grade material that's 100% BPA free, non-toxic, odourless, and environmentally friendly.
Here are the winners!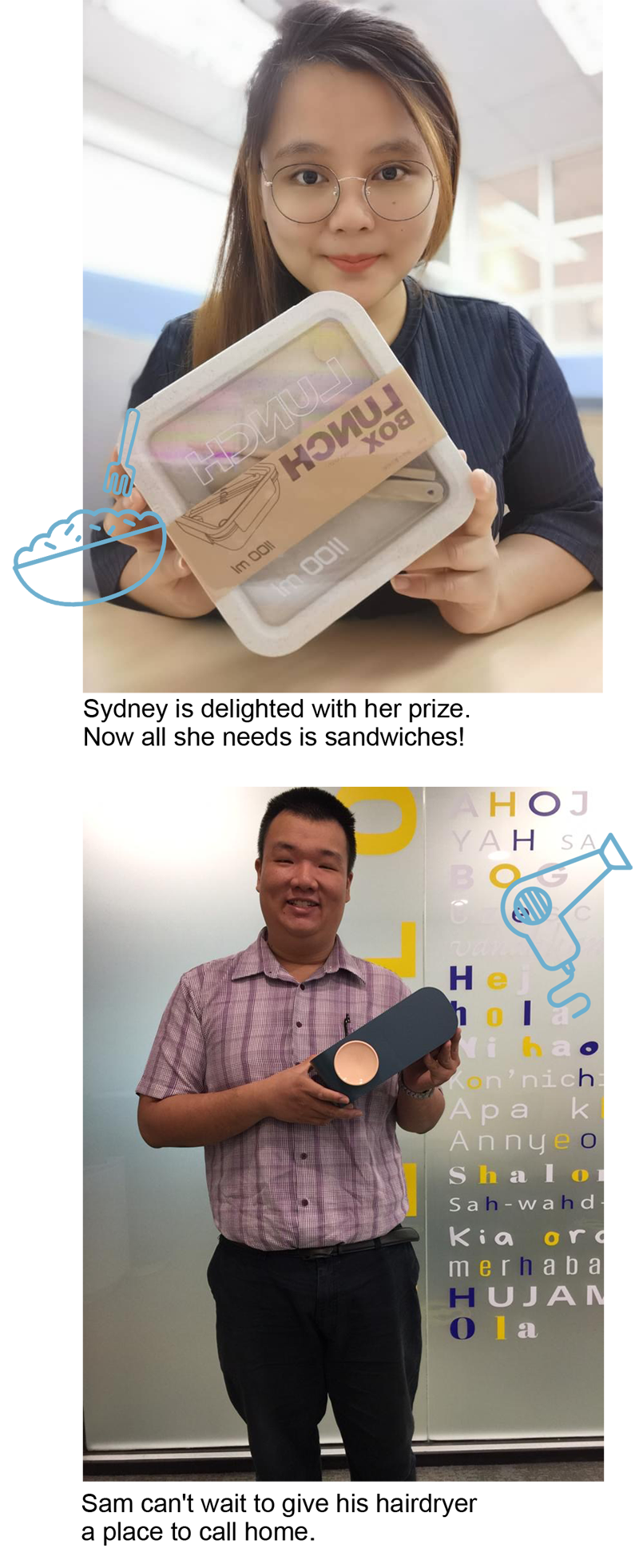 Helping business grow with confidence, and individuals protect their finances