IN THE KNOW

A Brief History of General Insurance – Fascinating Stuff!
---
You might think that coffee shops like Starbucks are a new thing, a 21st century thing. But roll back time to the 1600s and coffee shops were really trendy, the place people from the city of London went to exchange ideas, make deals and drink a beverage that was just as fashionable as it is today. In fact London's seventeenth century coffee shops were where insurance was born. Here's a quick peek into the history of general insurance.
Property insurance dates back to the Great Fire of London in 1666, a disaster that destroyed more than 13,000 homes. The event transformed insurance from a new thing used by just a few people in the know, to something that soon became available to anyone who could afford the premiums. The fire boosted the development of insurance to such a degree that Sir Christopher Wren, the architect who designed St Paul's cathedral, included an insurance office in his plans for the new, post-fire London in 1667.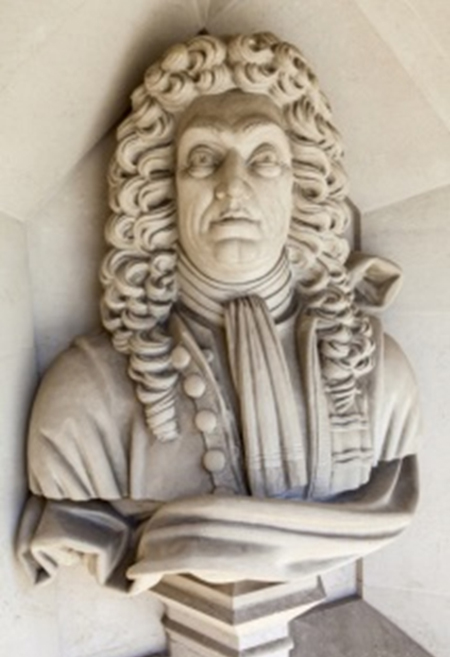 A sculpture of Sir Christopher Wren at Guildhall Art Gallery, London, United Kingdom
In 1681 the famous British economist Nicholas Barbon and his eleven associates started the first ever fire insurance company, called The Insurance Office for Houses and designed to insure brick and wood frame houses. It was an instant success with the people of the city, who remembered all too well how financially disastrous fire could be.
The new company insured 5,000 London homes in record time, and was such a success that other insurance companies soon sprang up to meet demand, each employing its own fire department to put out fires in insured homes, which were marked with a special metal plaque called a Firemark. The Hand in Hand Fire & Life Insurance Society, for example, was founded in 1696 at Tom's Coffee House in St. Martin's Lane, beginning life as a mutual society and operating for 135 years. These early insurers also played a vital part in fire fighting and prevention.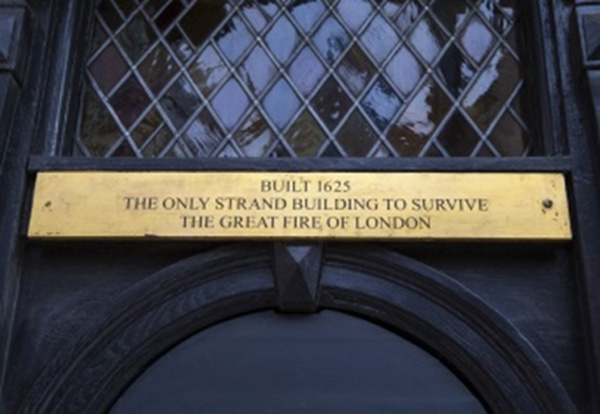 The plaque on 230 the Strand, the only building on The Strand to survive the Great Fire of London in 1666.
The problem was, rival insurers often ignored burning buildings if they weren't insured by their own company. It didn't take long before insurers started collaborating to fund fire prevention and fire-fighters, and began to put out all fires in London, not just those of their policyholders. In a way, the birth of insurance also marked the birth of the Fire Brigade service.
In the USA the first fire insurer was set up in Charleston, South Carolina, in 1732. Benjamin Franklin helped spread the word about insurance, in 1752 founding the Philadelphia Contributionship for the Insurance of Houses from Loss by Fire. The company refused to insure buildings with a high risk of fire, thus encouraging fire prevention techniques that are still important to this day and creating the underwriting process.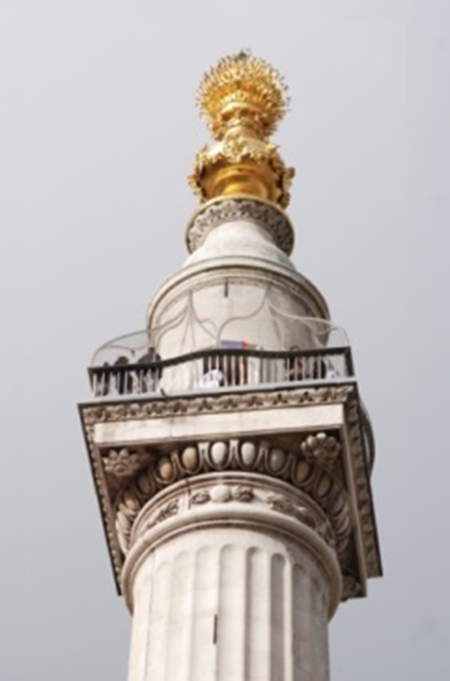 The Great Fire of London Monument, London, United Kingdom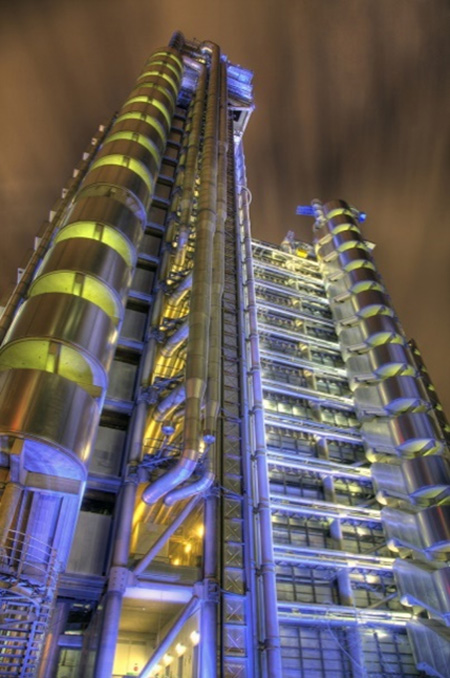 The famous Llyods building in London by architect Richard Rogers
The first business insurance policies came into being in the late 1600s, and marine cover soon sealed London's growing importance as a centre for trade. In the late 1680s a man called Edward Lloyd opened a new coffee house on London's Tower Street, which soon became the number one destination for the city's ship owners, merchants, and crew. It fast became the place where people could get shipping and cargo insurance thanks to the underwriters who also used the shop. Lloyd's of London was a natural consequence of all this activity, an organisation that still underwrites unusual risks to this day and still insures the bulk of the world's shipping.
Next time you sell, read or buy an insurance policy, remember where it came from. You're actually dealing with a piece of history.
Posted on 3 July 2017 Reading time 4:45 mins
Helping business grow with confidence, and individuals protect their finances