IN THE KNOW

ADOPT THE STAR WARS WORK ETHIC!
---
On December 19th, we're supporting a charity screening of the movie Star Wars the Last Jedi in Damansara. Some people don't enjoy Star Wars, other people love it, and plenty of us are completely obsessed with it. You might think it's only a movie, just a story. But it's an incredibly powerful story that reaches out to touch real life, one that has influenced people right around the world.
This month we thought it'd be fun to explore how Star Wars inspires an excellent work ethic. We're keen to build a really strong and positive workplace culture, and here's how Star Wars helps us do it.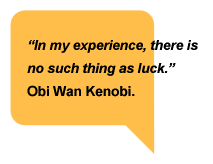 Facing challenges with confidence

---
Star Wars is full of people who face enormous challenges and make a good job of handling them, even though at first they have no idea how they're going to do it. The trick is to make every challenge you face at work enjoyable, an adventure, something to tackle with confidence. Do that and you will be a lot more likely to succeed.
Building great working relationships
---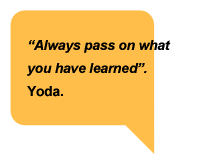 We're stronger in teams. When Daisy Ridley and John Boyega – playing the roles of Rey and Finn - team up to escape some dangerous TIE fighters it's clear they work far better in a team than alone, and it's equally clear that they really appreciate each other's help. That level of appreciation and humility does much more for team building than a co-worker with an ego the size of a planet, someone who keeps all the credit for themselves. If you can build that kind of relationship with the people you work with, you will be onto a winner and your time with us will be so much more productive and enjoyable.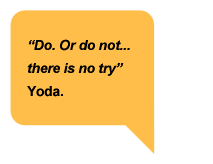 Taking ownership of your mission
---
When BB-8 arrives at Rey's temporary home, she has no idea she's supposed to help him complete his mission. But she jumps in and takes responsibility anyway. We can all learn a lot from her. Now and again a project or task at work isn't owned by anyone in particular. But when you step up and take responsibility, even if that means handing the job over to someone suitable, you help us achieve great things as well as earning your team's respect.
Having a positive attitude
---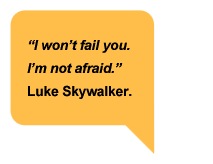 Poor Finn is accused of running away from his problems. But he's actually busy trying to solve them, determined to rescue Rey from the Starkiller Base. He never gives up, and that's something else that will benefit you and everyone else at work. If at first you don't succeed, think again. Ask people. Stay positive in the knowledge that you will find the answer and solve the riddle. Never give up, stay cheerful, keep dreaming up new ideas and you'll do better as well as enjoy your work a lot more.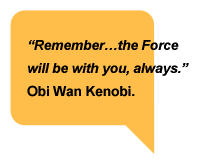 Keeping our values close to your heart
---
In Star Wars the Resistance is intense. It has to be, or they would lose the battle. The same goes at work. You'll probably come across all sorts of distractions. It's your job to be intense, to make a conscious effort to stay focused no matter what, so you can play your part in helping your team reach its goals. It might not mean anything as dramatic as defeating a terrifying enemy, blasting them out of the skies, but if you've delighted your customers, taken on valuable new business, sold lots of policies, taken premium payments or helped a client make a valid claim, you're doing an incredibly important job.
The force is with you!
---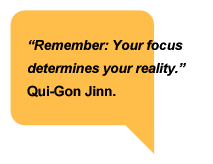 When you face challenges with confidence, build great working relationships, own your mission, take a positive attitude and keep our company values close to your heart, you play a valuable part in binding us together... and that sounds a lot like The Force. May the Force be with you!
Posted on 15 December 2017 Reading time 5 mins
Helping business grow with confidence, and individuals protect their finances