IN THE KNOW

The Abby Hartley case - How to make travel insurance work for you
---
You may have heard about it on the news. A New Zealand woman, Abby Hartley, is trapped in a hospital in Bali, in an induced medical coma, and there's a terrific row going on about how to get her home because her travel insurers have refused to pay her claim. The family are desperately trying to raise the $160,000 it'll cost to fly her back to NZ on a commercial plane, along with all the medical equipment and staff she needs to keep her alive for the journey.
When Abby Hartley, aged 41, was rushed into emergency surgery after falling ill on the first day of a second honeymoon with her husband Richard, the bowel operation was successful. But she quickly developed an acute respiratory syndrome and caught a nasty infection, which collapsed one of her lungs, and she also experienced kidney failure. The insurance company wouldn't pay because they said her illness was down to a pre-existing bowel condition, which she didn't declare when she bought the policy.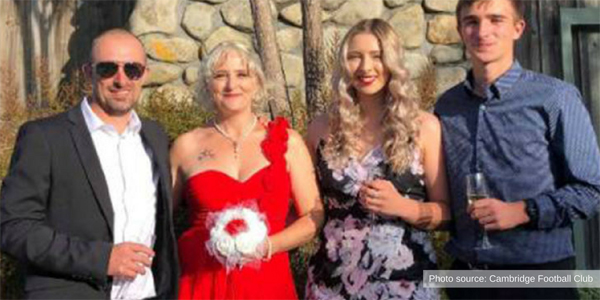 While the doctors, nurses and staff in Bali have been amazing, the family feels the facilities are better back home, and that Abby will be more likely to recover in NZ. The New Zealand Prime Minister Jacinda Ardern says her government can't help. At the same time she said she hoped the insurers would step in and assist families when they suffer situations like this. The insurers have been asked to make a 50% contribution to the repatriation cost, or even take it out of the family's taxes as a long term loan, but they are still saying no.
Luckily the Hartleys have managed to raise more than $200,000 thanks to the kindness of friends and strangers around the world. On the downside, the family's Bali visas are soon due to expire, which means they will probably be sent home and have to come straight back on a new visa, or have to pay fines for every extra day they stay. The Indonesian government have been asked for help, but they haven't responded.
So far Abby can see people up close, hear, and make small eye movements. The family has been given somewhere to stay by local people, and one generous local woman has been bringing them home baked foods. They're extremely grateful for everyone's love and support. But they remain stranded in Bali.
Abby passed away in Bali before she could be flown home. We would like to extend our sympathy to her family.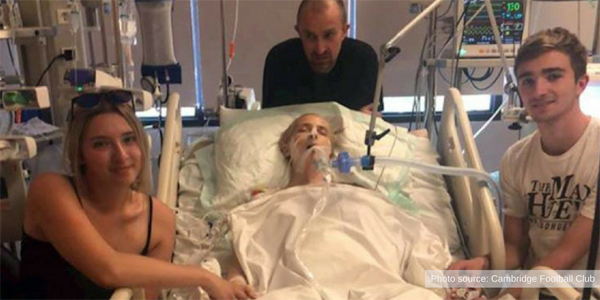 It's a distressing story. So how can you make sure your travel insurance works for you, and a medical emergency doesn't leave you stranded? Here are our tips.
Tips for a successful travel insurance medical emergency claim
Travel insurance only protects you against things you can't foresee or predict. Pre-existing medical conditions, including mental and emotional disorders, must be declared even when they're under complete control or are very mild. It is your duty to disclose them.
If you have an existing medical condition, the cover you can get depends on the nature and severity of your condition. It also depends on the destination, some being a higher risk than others. Most of the time you should still be able to find a suitable policy. A minor condition can often be covered by a standard policy if you pay a little more, alternatively you might be asked to pay a bigger excess – a larger deductible – or accept special terms or restrictions. If your medical condition is more serious, there might be a specialist policy that works for you.
Remember you get what you pay for. If a policy is very cheap, it probably doesn't provide full cover
Read the policy wording carefully, or get an expert like an insurance intermediary to talk you through it, so you know exactly what you are and are not covered for
Be aware of any policy exclusions or conditions
Never try to cover up a medical illness or condition that you suffer from. Always declare it up front
If you're going to be doing extreme or dangerous sports, make sure you tell the insurer so they can underwrite the extra risk properly
Always take 'reasonable' care of yourself. If, for example, you get so drunk that you fall off a cliff, your insurer won't be particularly sympathetic and may even refuse to pay the claim
If you need to claim, report the claim straight away and follow the procedures in your policy document to the letter
Give your insurer as much information as you can when you claim, so they don't have to keep asking questions
Never exaggerate the amount of the claim or the severity of your illness or injury
We support valid claims with an excellent claims service
We know the lingo, which means we know exactly how to help you find the right travel insurance policy in the first place, deal with valid claims in the right way, get them paid fast, and help you get back to normal quickly.
Posted on 13 September, 2018 Reading times 5:20 mins
Helping business grow with confidence, and individuals protect their finances